Mystery of shellfish decline
Publish Date

Friday, 22 January 2016, 9:30AM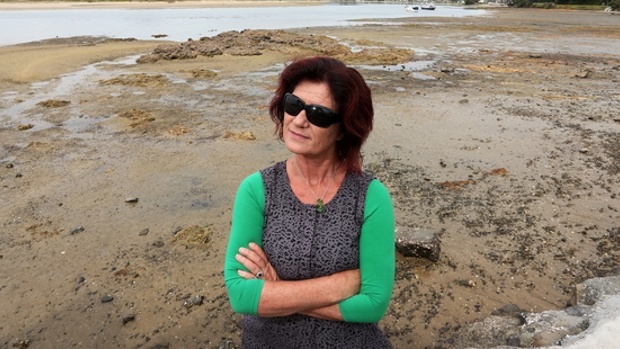 A popular Northland shellfish-gathering spot is closed indefinitely due to a mysterious population collapse.
Surveyors of Ngunguru Estuary's pipi beds could find no specimens last year over 5cm in length, compared with 10 years ago when there were about 50 pipi that size per square metre.
A rahui placed on the gathering of all shellfish by Ngunguru Marae in November was now backed by a Ministry for Primary Industries enforced ban on pipi and cockle, and has been in place since January 7.
MPI team manager inshore fisheries Allen Frazer said cockle populations had also collapsed, with just four large cockles per square metre, compared to 38 in 2004.
"While fishing is not the primary cause of the decline in abundance, there is an immediate concern that continued fishing may inhibit the populations' recovery," Mr Frazer said.
The ban was being notified with signage in the Ngunguru area and would be monitored and enforced by fisheries officers. Breaching the ban could attract a fine of up to $100,000.
Mr Frazer said a mass shellfish die-off at Ngunguru in May, which saw thousands die over of a couple of days, could have contributed to the overall long-term decline.
Ngunguru Marae spokeswoman Paulette Wellington said there had been constant feedback from the community over several years regarding declining shellfish populations.
She said many ideas had been floated as to what was causing it, including pollution from boaties and forestry.
Ms Wellington said the marae's rahui also covered mussels and tuatua and had been self-enforced by the community.
"We had a young guy, only about 20, who saw people down there, pulled his car over and said 'you fellers better get out of there, or there will be bad luck on you'," Ms Wellington said.
MPI's Mr Frazer said the situation in Ngunguru was different to another closed bed at Mair Bank near Ruakaka.
"Ngunguru has shown a gradual decline over a number of years," Mr Frazer said. "The die-off at Mair Bank was sudden and involved the population collapse of an extremely large biomass."
Mair Bank is also currently closed to pipi harvesters.
Seven of the 34 sites that made up MPI's North Island shellfish survey programme were in Northland.