Northlanders give retail boost after big silly season
Publish Date

Friday, 8 January 2016, 11:01AM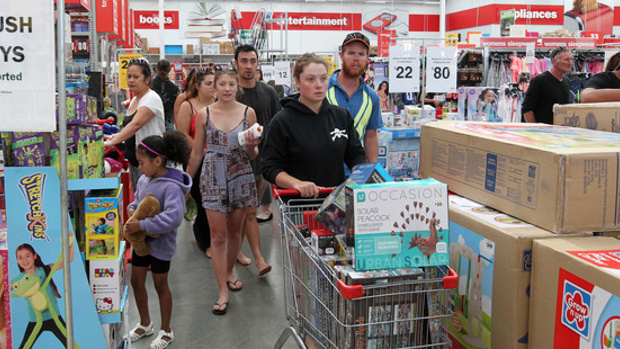 Northlanders splashed out more in December than in the same month in 2014, according to Paymark figures.
Paymark records show $2.235 billion was spent across the Paymark network in Northland and Auckland in December - 9.2 per cent more than in December 2014.
Assistant manager Kelly Shepherd, from Whangarei children's book and toy store Storytime, said the shop seemed busier in the lead up to Christmas than in 2014.
"There were a lot more people around. We were busy right up until the last minute. People normally have most of their shopping done by Christmas Eve, from a gift point of view anyway. It's normally the food shopping that gets done at the last minute. But Christmas Eve was one of the busiest days."
Ms Shepherd expected Christmas Eve was busier-than-normal because it fell on a Thursday.
"Normally people's pay days change but last year they didn't. Some people seemed to leave it until they got that last pay cheque."
The shop was busy with locals, tourists and people returning home for the Christmas break, Ms Shepherd said. "We get a lot of locals but also a few tourists and people who come in because they know the shop. We have a lot of New Zealand authors and illustrators so tourists often pop in and get something when they're passing through.
"We also have people who come home to see family in December come in because they remember coming here as a child themselves and perhaps want to bring their own children in."
New Zealand products, box set books, and Bunch O Balloons - 100 water balloon packs which fill up in less than 60 seconds - were popular gifts, she said.
Nationwide, Kiwis spent an extra $397 million in December compared to the previous year. The growth for the entire country was up almost 8 per cent to $5.493 billion. Paymark suggested several factors were behind the overall increase in spending, including the Reserve Bank cutting the OCR to 2.5 per cent per annum in early December.
The Bay of Plenty, Marlborough, Auckland and Northland, and Southland saw the strongest spending growth in the country with the Bay of Plenty breaking into double figure growth at 10.1 per cent over the same month in 2014.