Special tribute for David Bowie fans
Publish Date

Thursday, 14 January 2016, 12:11PM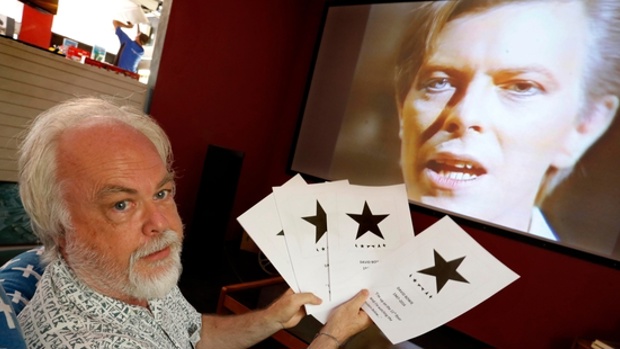 A unique tribute to rock legend David Bowie is the star attraction in a Whangarei store, with fans putting their favourite Bowie lyrics on display in the window.
Neil Lambess, from Replicant Hobbies, in Whangarei's Quality St, is a life-long Bowie fan and said he had to do something to mark the great man's passing this week, aged 69.
"My friend Mark Robson, who owns the store, and I have been friends since high school and we are both big Bowie fans - I think everybody is - and we just had to do something," Mr Lambess, who has seen Bowie live three times, said.
So they've invited Bowie fans to put down their favourite Bowie lyric, the store reproduces it onto A4 paper below a star and puts it in the shop window.
"It's like one of those 'Where were you when Kennedy was shot?' moments. A 'Where were you when you heard of Bowie's death?', and we wanted to mark it."
He said one of the surprising things about the idea was the diversity of lyrics people were coming in with. But Bowie was known as the chameleon with many different personae during his lengthy career.
"That's it, it's like 12 people have died. and people loved what he did, whether it was his music, his acting, his art. He has so many different aspects to him and he's been a regular in all our living rooms and bedrooms over the years," Mr Lambess said.
"People are really grieving about his death. It's shows the power of music and Bowie was somebody who was almost like the conscience of us. I think every five minutes somebody's coming in with a lyric or memory. Even the Vatican paid tribute to him, that shows you his reach."
Lines from Space Oddity were popular as were lines from his appearance as the Goblin King in the movie Labyrinth, but all periods of his career were included.