Students Keen To Be 'rubbish-free'
Publish Date

Friday, 27 November 2015, 5:53PM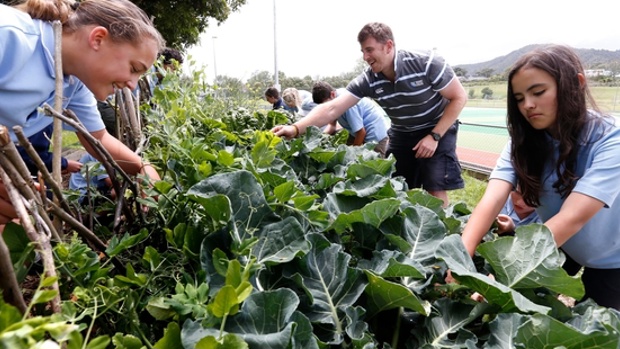 Whangarei Intermediate School is hoping to be among the first "rubbish-free" schools in Northland, as it works towards eliminating non-recyclable waste by the end of next year.
The group of students charged with waging the war on waste are called "Eco Warriors". They have an overall focus on making the school more sustainable and are also responsible for the booming vegetable patches that have popped up near the school field.
Teacher-in-charge Tom Peyton said pupils had been working throughout the year to create the garden, building their own raised beds and composting system. The group's overall goal was for the school to be completely waste-free by the end of 2016.
There were about 1000 schools involved in the Enviroschools programme across New Zealand, which aimed to educate students about how to live off "natural systems" and encouraged young people to solve environmental issues in their own backyards Whangarei Intermediate is now one of those schools.