Whangarei's biggest-ever construction project - a hotel and entertainment centre planned
Publish Date

Friday, 20 July 2018, 8:17AM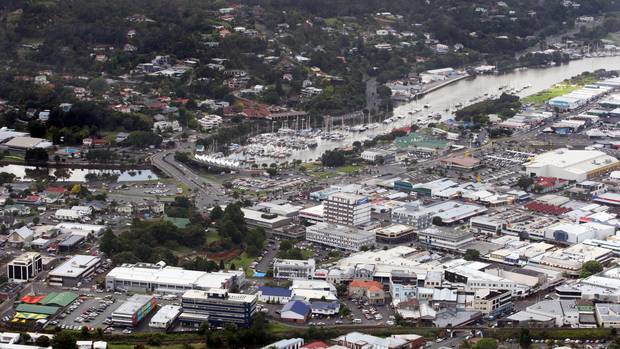 Plans are well advanced for a four star-plus, 130-room hotel and an entertainment centre in Whangārei which could fit up to 1000 people.
Should the plan proceed it would be likely to be the biggest construction project ever in the city.
A group of local investors - with knowledge in land development, construction, and real estate - were believed to be behind the planned investment worth hundreds of millions of dollars.
The Northern Advocate understood the developer has already signed up a major international hotel chain to run the hotel part of the complex, which would also contain an entertainment centre and apartments.
If it went ahead, which was looking increasingly likely with the Hundertwasser Centre on track, the complex was expected to provide several hundred jobs during the construction phase and around 140-160 once it is opened.
Northland contractors were already being lined up to be involved in the build and the developers hoped to have it completed in time for the opening of the Hundertwasser centre.
It was also expected to be a catalyst to attract concerts and other entertainment events which currently bypass Whangārei as there was no large enough facility for them.
It was believed the hotel would be sited as close to the Town Basin as possible.
Previously three such sites have been touted, but it was not known at this stage whether it would be on any of them.
One of the sites, framed by James, John and Dent Sts and extended part-way to Robert St, was owned by Auckland developers Neil Properties, the commercial development arm of The Neil Group. It was currently used as a carpark.

Another was a ratepayer-owned site on upper Dent St which was currently home to a child care centre and block of flats.
The third site was an area adjacent to the waterfront on Riverside Dr, just past the Distinction Hotel, where boatsheds were located.
A major international hotel group was understood to be supporting the new hotel venture.
The Hundertwasser Art Centre was the catalyst for the new hotel, which will either have a four or 4.5-star rating, and both are seen as a significant drawcard for tourists - from New Zealand and overseas.
The Government was expected to contribute $10 million from the Provincial Growth Fund towards the Hundertwasser centre.

Ian Reeves, a trustee of Prosper Northland Trust which helped raise money for the Hundertwasser Art Centre, said a hotel and conference centre would be "just gold" for businesses in Whangārei.
"It is the start of a golden era for our city and it'll be a catalyst for all sorts of other activities. It's just brilliant."
Reeves said the trust always knew the Hundertwasser Art Centre would lead to the construction of a hotel.
He estimated the construction phase would generate more than 200 jobs and a similar number of full-time and part-time roles when the hotel was up and running.
"But the real benefit will be allowing us to host conferences, which can't be done at present.
"One estimate I've heard is for more than 200 conferences each year and that will be just gold for businesses in Whangārei," he said.
Northland tourism leader Jeroen Jongejans described the hotel development as "absolutely fantastic" and said it would be a catalyst for future tourism projects and development.
Since there was a significant shortage of decent accommodation throughout New Zealand, he said four- or five-star hotels in Northland could entice travellers to head north.
"It's a sound investment and is one of the critical infrastructure. Tourists can also visit the Hihiaua centre, the various walkways and we're also close to Auckland so a hotel is actually very feasible.
"It should put Whangārei on a good footing and we should be able to maximise jobs, careers for people, and income- just the overflow from all those activities."
Jongejans hoped a conference centre within the hotel precinct would be a good investment that could be utilised during tourism's shoulder season.
New Zealand was getting more visitors from Asia, particularly big-spenders from India and China, who, he said, would be keen to stay in four to five-star hotels.
​