Woman hacks into partner's Facebook account to send lewd messages
Publish Date

Wednesday, 4 July 2018, 11:16AM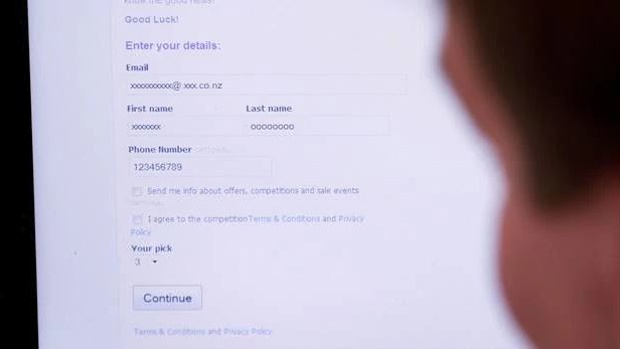 Sarah Louise Rogers trespassed her partner from her home after an argument - then concocted a plan to get back at him.
The 53-year-old Whangārei woman hacked into the man's Facebook account and sent messages to her daughter purporting to say he was interested in some form of a sexual relationship with the daughter.
Rogers also sent two separate images of an erect penis being held over a wooden table followed by an explicit message, pretending the images were from the man.
Her daughter, in her 20s, responded to the messages in a robust and sensible way before they became too much and she went to police. Rogers initially pleaded guilty to one charge of causing harm by posting digital communication then attempted to vacate her plea but was unsuccessful.


The charge was laid under the Harmful Digital Communications Act 2015 and carries a maximum penalty of two years imprisonment or a fine not exceeding $50,000.
She was sentenced in the Whangārei District Court on Tuesday to three months' community detention with a curfew to be observed between 7pm and 7am, and ordered to perform 150 hours of community work.
Judge Noel Sainsbury ordered her not to have access to electronic devices without the permission of her probation officer.
The fact Rogers thought it was appropriate to use her daughter as a "pawn" was extraordinary, the judge said.
"[That] she thought it was even a good idea to say her partner was sexually interested in her daughter is also extraordinary," he said.
A police summary of facts said Rogers accessed the man's Facebook account in April last year and sent a series of messages to her daughter.


In one of the messages, Rogers wrote: "Your mum caught me cheating again poor old woman she had it coming to her".
Her daughter replied: "Do u seriously want to make things worse for us crappy life. I don't give a f*** piss off".
Another message said: "My life's good now your mom is gone" and "lol".
"Just go away" was the reply.
Rogers then said: "ok cya soon....in person" with a red heart symbol and "real soon".
Her daughter wrote back: "Called the police now so have fun trying" and "And like you know where I am loser".
Roger's partner was contacted by police and Rogers accompanied him to the Dargaville police station to give a statement.
She confessed resetting his Facebook password, accessing his account and sending messages. In explanation, Rogers said she wanted to get him into trouble.
Her lawyer Tony Shepherd submitted community detention, coupled with community work, would be an appropriate sentence.
Judge Sainsbury said Rogers, a mum of 13, had a difficult upbringing and made poor decisions regarding her personal relationships. There was a seeming lack of remorse as Rogers was more concerned about her own position, he said.
This article is from The Northern Advocate