Emma Helleur: I am taking control
Publish Date

Thursday, 12 July 2018, 5:01PM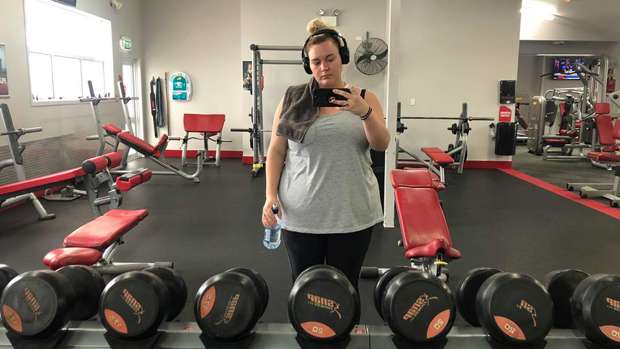 I have an admission to make. It's not like this is a huge secret, or even hard to tell, but it's something that is incredibly hard for me to say in such a public forum.
I am overweight.
I have been for a long time. I blame it on work and bad decisions.
Before I took on the announcer role, I was working for the same company but in a different role. I put everything into this role, which left me drained and often working six days a week. I would often get so busy I would forget to eat, then grab something on when run when I found a chance. 
But in all honesty, my unhealthy food/work relationship started way back in 2007, out of college when I started working in hospitality. I was working shifts at weird times of the day and night and again not making healthy food choices.
However, work stress or shift work are really just things I tell myself to justify why I would choose a last minute cheeseburger instead of chicken and vege at home.
Why am I admitting all of this in such a public way? I'm finally holding myself accountable. Putting aside the excuses I have, the excuses I am very good at making and finally saying, damn it, I am an adult, this is my fault.
So I've taken control. I force myself to go to the gym a minimum three times a week. (I don't mind it once I'm there, it's the initial getting into my active wear and going that I hate). 
Most importantly though, I've changed my relationship with food. I no longer look at food as 'naughty' or 'bad'. I've also broken up with the idea of 'The Wagon'. It's so easy to say "I was bad, I had pizza and fell off the wagon, so I'll start my diet again next week". I've had to learn that one meal of pizza is actually ok, it's what I do with the other 20 meals that matter. Even Khloe Kardashian's trainer lets her have a cheat meal once a week!
So here I sit in my studio finishing my lunch of chicken and green beans, preparing to go to the gym and I can proudly say that I've lost 10kg.
I still have a long way to go before I'm happy, but it's a good start. 
This article was originally published in the Stratford Press and is republished here with permission.