Emma Helleur: My addiction admission
Publish Date

Monday, 30 July 2018, 7:28PM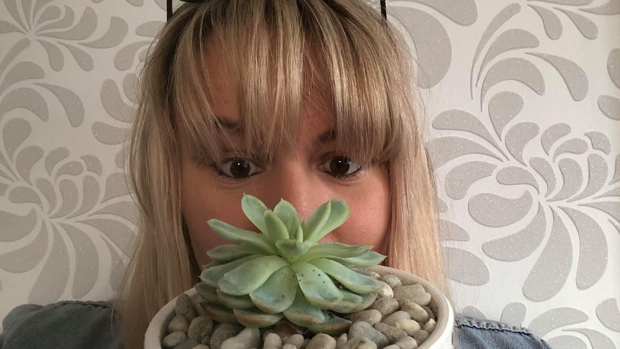 I remember when the addiction started.

It was a Thursday afternoon in Stratford. My friend pulled it out of her garden and offered it to me, asking if I wanted one. I put it on the front seat of my car and looked at it with wonder on the way home.
How far into this would I fall?
I planted it in a very cute white pot with gold dots and realised I needed more.
I needed more adorable succulents.
The slope got slipperier when found a great local supplier. A 13-year-old New Plymouth girl who started her own business and had the sweetest succulents.
I purchased a few from her, but then realised I needed cute vessels too! So as a side addiction I now have a bedroom full of adorable pots.
I know I'm not the only person suffering from this addiction either. Succulents have become crazy popular in the past few years. Just open your Facebook Marketplace and see how many people are selling them. You'll find them in teacups, wine glasses, shot glasses, fish bowls, literally anything that can hold a bit of dirt.
For me, the appeal is that even I can't screw it up. They require such little care, unlike normal plants.
A normal plant must be planted in a pot of pure gold handcrafted by the Aztecs with exactly 9cm of soil from the depths of the Amazon. It must also be placed in sunlight between the hours of 1pm and 3pm, but it must be no warmer than 22 degrees, and it must be watered at exactly 11.25am every second day.
An exaggeration, but normal plants can require quite a bit of attention. So, for now, I will continue to turn my house into a jungle with all kinds of beautiful and unusual succulents.
There is no rehab insight for me.
This story was originally published in the Stratford Press and is republished here with permission.