Emma Helleur: My family's medical journey
Publish Date

Thursday, 23 May 2019, 8:36PM
My parents are incredibly special people. Now, I know that most people say this about their parents anyway, but this world would be a better place with more people like them.
Once upon a time in a land far far away (Nelson in the early 2000's) my parents were fostering children on a short term basis. Some came for a week, some were just a few days.
Then there was Jacob.
A 10-month-old, blue-eyed, blonde-haired little boy who needed a family.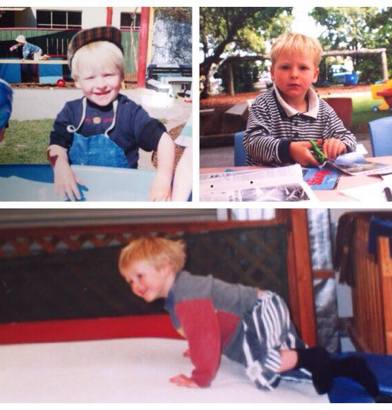 After a family chat, we signed on and the baby boy arrived. He was originally meant to be short term like the others, but a couple of days became a few weeks, became months, became long term.
He was two years old when my mum first realised he kinda just didn't crawl or walk like we did. Mum already had three biological children so noticed there was a difference. That difference was pauciarticular arthritis in one of his knees. He was two.
By the time he was four, he was absolutely one of the family and my parents applied to become his legal guardians and were granted custody of wee Jacob. 
Over the following years, things became really hard for my brother and my mum. Turns out, the arthritis was only the first thing.
Jacob first ended up at Christchurch hospital in 2010. He was flown there by air ambulance when it became clear that there were other major medical issues going on. Mum spent months at Ronald McDonald while Jacob was in the children's ward at Christchurch Hospital.
Through investigation, the doctors found he had stomach and growth problems along with issues with his electrolyte levels. He was admitted straight into the HDU (High Dependency Unit). From there we also found out he had irritable bowel disorder, Crohn's disease, brittle bone disease, that he was coeliac, has scoliosis and severe psoriasis. It was a brutal discovery for my brother and my family.
Through his teenage years, things slowly got worse. It was a struggle to attend high school with all his medical appointments and particularly in winter when his bones would seize up.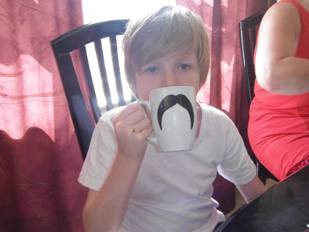 In 2012 he ended up being admitted to the ICU with a life-threatening electrolyte imbalance. The doctors inserted a catheter line into his neck for direct delivery of medication.
Towards the end of the year, the line became infected with sepsis and at the beginning of 2013, he was again admitted to Christchurch Hospital. We almost lost him, but he's a wee fighter. Five months later, he returned home to Nelson.
Christmas Day 2015, 18 days after his 18th birthday, things changed forever. His knee gave way as he stepped off a small kerb and he broke seven bones. Four months later he rolled over in his sleep and broke his femur. He's been confined to a wheel-chair since Christmas Day.
In January 2018 he had another fall. This time smashing 11 bones including four breaks in his pelvis, his femur in three places and his knee. 
This would be the beginning of the end for my baby brother. 
In September 2018, three months before his 21st birthday we were told that we will lose him. After an 18 year battle, his body can no longer sustain his medical conditions.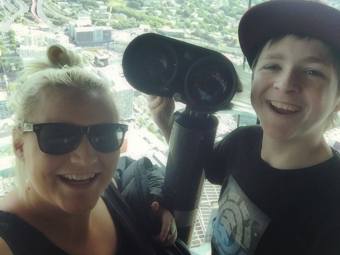 April 11th 2019 he was moved into the Nelson Tasman Hospice where he currently is. 
My brother and my parents are three of the strongest most special people I know. With everything Jacob has been through he is such a beautiful, happy person. We've done everything we could to help him enjoy his life as much as he could. Jacob and I spent hours out playing Pokemon Go. I took him to Foo Fighters in Christchurch, and for his 18th birthday, we went to Auckland.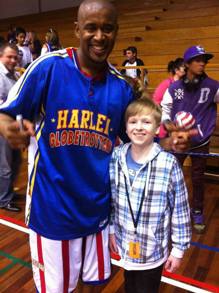 It takes a special kind of person to take on a child that isn't theirs. Whether it's through fostering or taking on a family members child, it's an incredibly selfless showing of love. My parents have walked an incredibly rough, hard and heartbreaking journey with my little brother, and at no stage did they give up on him. 
My mum and our family story recently featured in the Woman's Weekly after one of their senior journalists found our story through a Givealittle page. We just hope that our story of love and compassion can shine a little light on how important family is and how hard this journey can be to walk with a child who grows up in hospital. 
I am so lucky to call them my parents, and although he may not be blood, Jacob will always be my brother.