Publish Date

Monday, 27 August 2018, 10:25AM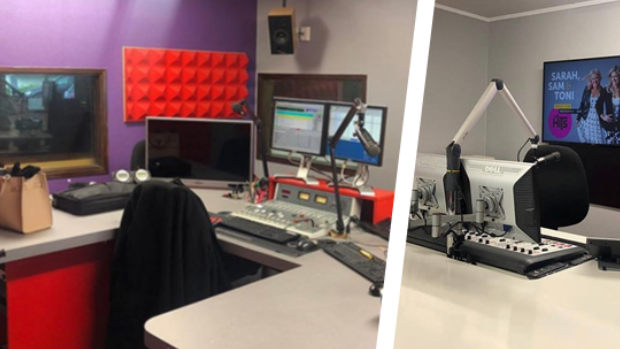 I was so lucky to have the NZME technology guys come into my studio over the last week to do a total refit of my studio. 
Here's the original studio:
They started by removing the computers and broadcast console (the desk with all the knobs and buttons).
They then removed the whole desk - a new one has been custom made for the size of the studio (and they're turning it around)
The next part was the first of a huge change. The red soundproof panels were removed, and the window at the back of the room was covered up.
Then the studio had a complete paint job (including the purple wall and orange door!)
I'm so incredibly lucky to have a brand new digital console! Look at all the buttons and faders!
Add in some brand new microphones, and a couple of 50" TVs and it was ready for Monday morning!