Five Thousand Seedlings Just The Beginning
Publish Date

Monday, 27 March 2017, 9:50AM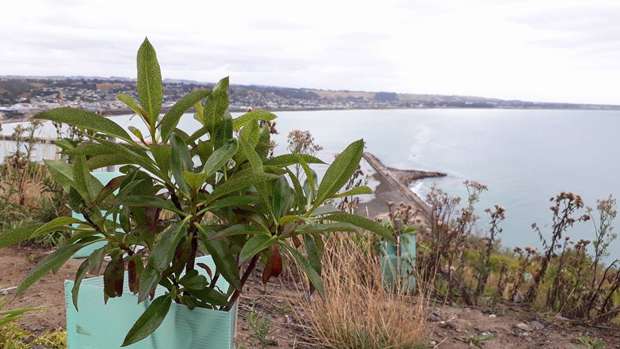 The activity on Cape Wanbrow over the last two years has resulted in five thousand seedlings so far and more are to come.
Parks Officer Mike Kwant says another community planting day is planned for Saturday 8 April, starting at 9am.  He is expecting another good turnout of locals who are contributing to a great community project.
"The seedlings have been lovingly raised by Forest and Bird at the community nursery at the Oamaru Public Gardens and are now ready to be planted on the cape", says Mr Kwant.
"Following our wet summer and the cool autumn weather upon us, conditions are looking promising for a successful planting day and we're looking forward to people joining us, some again, and others for the first time."
Should the weather be too inclement, it will be postponed until the following day – Sunday 9 April at the same time.
People should come to the gate at the Test Street entrance where a short safety briefing will be held.  A spade, sturdy footwear, clothing for all weather types, especially cold weather, hat, gardening gloves, snack and drinking water are all essential items for people to bring.
"We've had a very good response to these community planting days and we're expecting the next one to have just as many people, if not more, come along and help.  We're looking forward to seeing everyone there."
~Waitaki District Council