Freedom camping bylaw comes into effect
Publish Date

Thursday, 20 October 2016, 10:42AM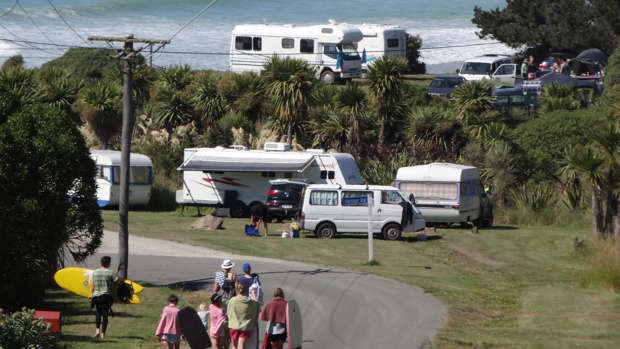 The newly-adopted Waitaki Responsible Freedom Camping bylaw comes into effect this Labour Weekend (from Friday 21 October).
Cr Melanie Tavendale says the bylaw was introduced after a busy season last summer that saw an influx of freedom campers into the district, particularly around Campbell's Bay in Kakanui
"It became evident that measures needed to be taken to protect the environment and safeguard local residents from unreasonable disruption," says Cr Tavendale.
Following public feedback and a formal consultation the bylaw was adopted and introduces new rules around freedom camping.
"First and foremost freedom camping in the Waitaki district is restricted to certified self-contained vehicles and there is a maximum of a three-night stay in a four week consecutive period at any location.  We'll be enforcing these rules from this weekend."
Signs will be put up at known 'hot spots' including Campbell's Bay and other areas where freedom camping is prohibited.  Camping apps will also be updated so people know where freedom camping is permitted.
"We want to promote Waitaki as a great place to visit, however, it's also important that local residents are not negatively impacted by freedom camping.  If everyone observes the rules we're sure to have an enjoyable summer."
All relevant information about freedom camping can be found at www.waitaki.govt.nz.
-WDC