Heavy blanketing of snow expected
Publish Date

Tuesday, 2 August 2016, 7:57AM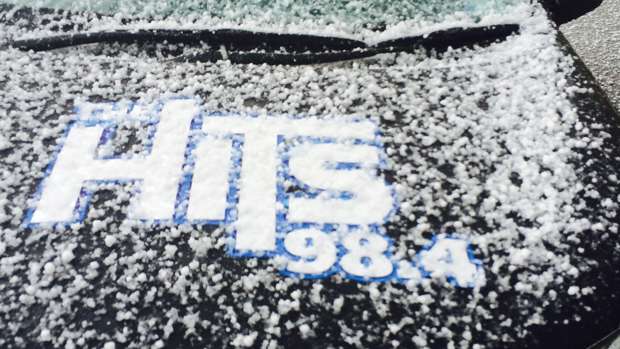 Significant snowfall is on its way. MetService has issued a Heavy Snow Warning for inland parts of Southland, Otago and South Canterbury during Wednesday, followed by more snow during Thursday and Friday.
Ski fields such as Mt Hutt are expected to get a good amount to top up current snow levels. "But be warned, more than just the ski fields will see snowflakes float down from the sky, so people need to be prepared for large accumulations of snow from Wednesday" explained MetService meteorologist Lisa Murray.
A complex low pressure system is expected to move onto the country from the south Tasman Sea during Wednesday, then move northeastwards across New Zealand during Thursday and Friday, bringing rain to many parts of the country, with snow lowering to low levels about the east of the South Island. "The heaviest snow is likely about inland parts of Southland, Otago and South Canterbury south of Fairlie during Wednesday, with 20 to 30cm expected above 400 metres" said Lisa Murray.
Throughout Wednesday Otago, inland Canterbury south of Fairlie and including the Mackenzie Basin can expect 5 to 10 cm above 200 metres, and 20 to 30cm above 400 metres. Meanwhile, inland parts of Southland and Clutha will get slightly less accumulations.
Further snow is likely in these areas during Thursday and Friday, and extends over remaining inland parts of Canterbury, possibly to near sea level at times. "We expect the Dunedin Hills to get covered in a blanket of snow from Thursday and there might even be some right down in the city," said Lisa Murray, "Even Christchurch city could potentially see a dusting of snow overnight Thursday through Friday."
MetService has issued a Severe Weather Watch for this snow on Thursday morning into Friday, spreading out over Dunedin and North Otago, and mentioning snow might get down to low levels in Canterbury and the Kaikoura Coast. Murray advises people in all these areas to keep up to date with the latest forecasts, as parts of this Watch may be upgraded to a full warning, and further areas could be added.
"Heavy snow can cause major disruption to transport as well as significant stress to livestock," said Lisa Murray, "This amount of snow could also cause power disruptions and blizzard conditions in exposed areas and we advise people to prepare."
Keep up to date:
Find the latest forecasts at http://bit.ly/metservicenz and the latest Severe Weather information including road snow warnings http://bit.ly/AllWarnings
Prepare:
Civil Defence have some great advice for how to prepare for a severe weather event: http://getthru.govt.nz/
Check road conditions:
If heavy snow affects your area it is best to stay at home. If you must go out you can find info on winter travel at http://www.nzta.govt.nz/traffic-and-travel-information/winter-journeys and highway conditions at http://www.nzta.govt.nz/traffic/
-MetService