Kumera... Aphrodisiac For Sale...
Publish Date

Wednesday, 7 September 2016, 9:01AM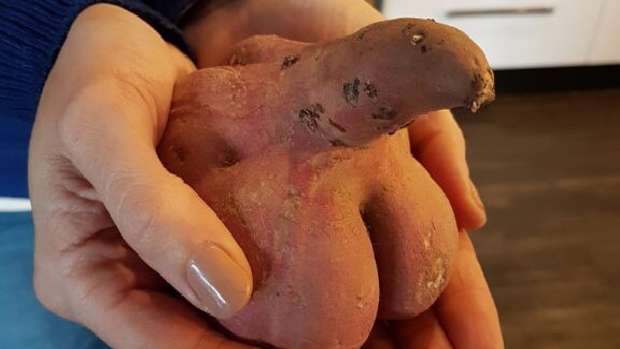 There are always interesting things for sale online but this one definitely 'sticks out'.
The interesting looking vegetable has been listed as a bit of fun with a serious message attached in the Timaru/Oamaru area with all proceeds from the sale set to go to charity.
The... Um... Kumera is currently listed on Trade Me under the description:
"The most amazing kumera. Seeing is believing. Hold this wee beauty in your hands and feel the power of the kumara. 
Joking aside. All proceeds from the sale of this vegetable to go to cancer research. My Mother passed away earlier this year from cancer and would be in stitches looking at this wee beauty, and a big thank you to all the team at Christchurch Hospital. Jakey is on his way to a full recovery from leukemia. 

We are keeping him in the fridge. This seems to have no effect on the size strangely....."
For more info or to help out by making a bid, click here: www.trademe.co.nz/1152360916