Oamaru's Historic Area To Be Altered
Publish Date

Tuesday, 22 November 2016, 12:41PM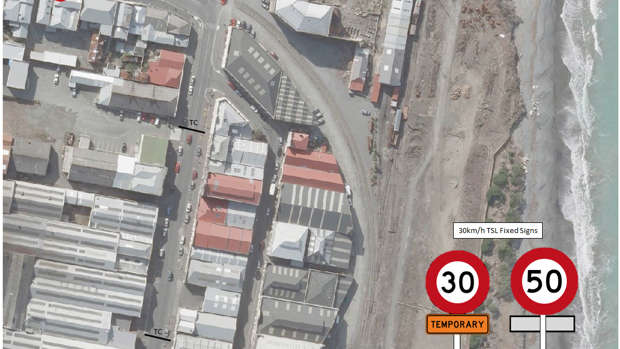 Following extensive consultation with local businesses, major changes could be made to the streets in and around Oamaru's historic precinct as detailed in a report going to Council next week.
Mayor Gary Kircher says there are increasing number of tourists and visitors coming into Oamaru, most of them spending considerable time in the historic precinct.  Because of this, the safety of pedestrians is becoming compromised, particularly when walking down Harbour Street.  He has personally spoken to many of the affected businesses in the area to get their input to the plan.
"With the increase in locals and visitors using this small but important road, there is a growing conflict between the pedestrians and vehicles in the area. This hasn't happened overnight, but it has now reached the point that something must be done. We don't want to wait any longer, and prefer to put some controls in place before a serious accident occurs," says Mayor Kircher.
"The other positive aspect of the proposed solution, is that pedestrianisation of a street such as Harbour St can improve the area and make it more relaxing and enjoyable for those using it."
The plan is to have a temporary speed restriction of 30km/hr (with appropriate signage) from the Humber Street, Itchen Street, Wansbeck Street and Tyne Street approaches to the area.  The speed restrictions would be in place during certain times of the year (such as the summer holiday period). Time-restricted and new parking areas, a raised pedestrian platform, and retractable steel bollards at the entry to Harbour Street (adjacent to the Criterion Hotel) would also be implemented.  The bollards, restricting vehicles from accessing Harbour Street during the busier part of the year, and business hours. The service lane on the seaward side of the precinct will be one-way from the Itchen Street end, and two-way from the Wansbeck Street end for approximately 75 metres. The entrance to the lane will be better defined, and it will be set out to maximise access and car parking.
"All the measures we are proposing are to keep people safe, whilst ensuring businesses can still operate successfully.  There is a lot of community goodwill for the change and we have worked hard to accommodate everyone's needs.  This plan has been carefully thought out, however it can still be modified over time if needed. We will be closely monitoring the results but I'm confident it reflects the changing dynamics of this important part of Oamaru."
- Waitaki District Council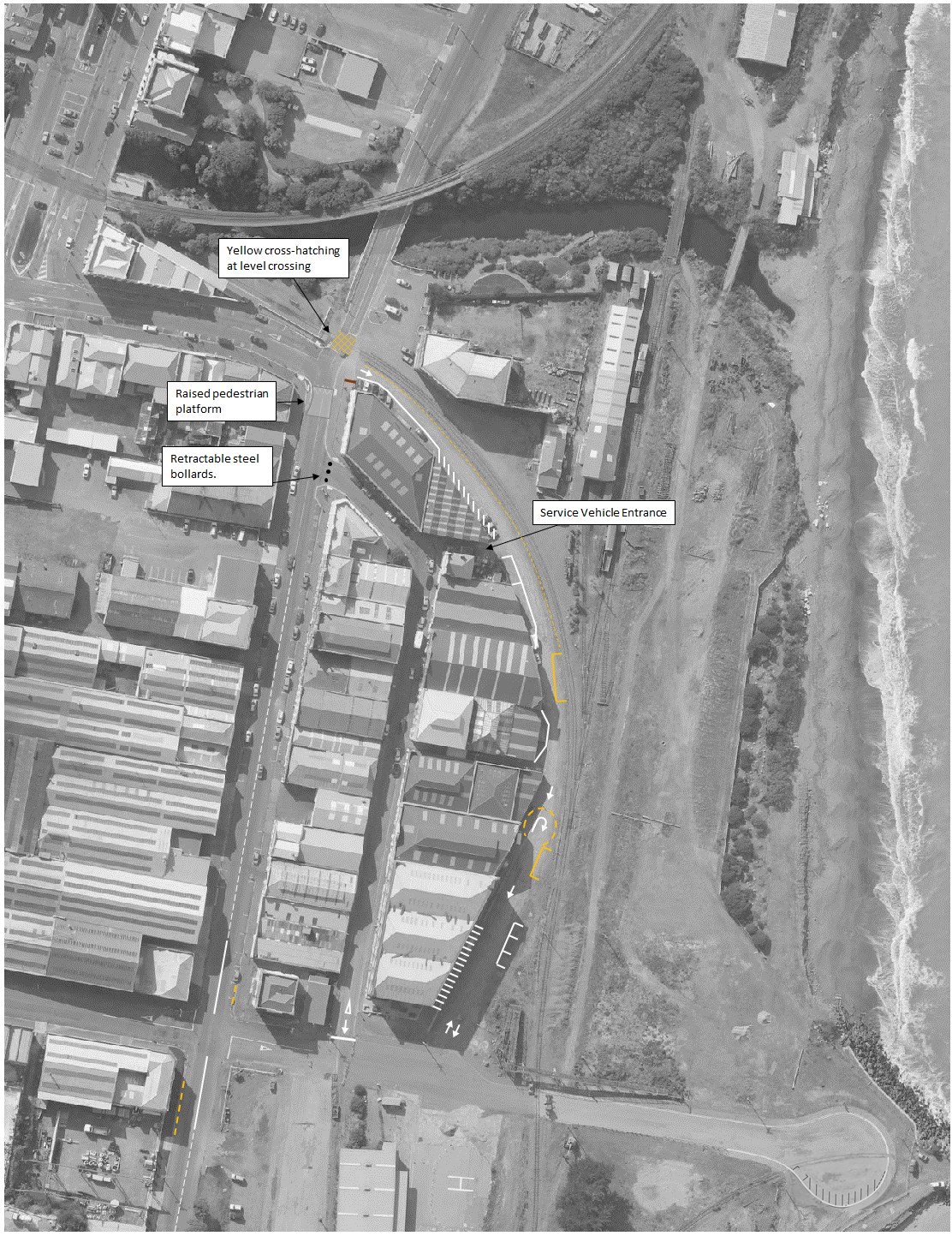 (Pic 1)New Parking Zones (Pic 2)New Road Marking, Bollards and Pedestrian Platform