NEWS: Retail Spending Higher In The Taupo District
Publish Date

Monday, 16 November 2015, 12:13PM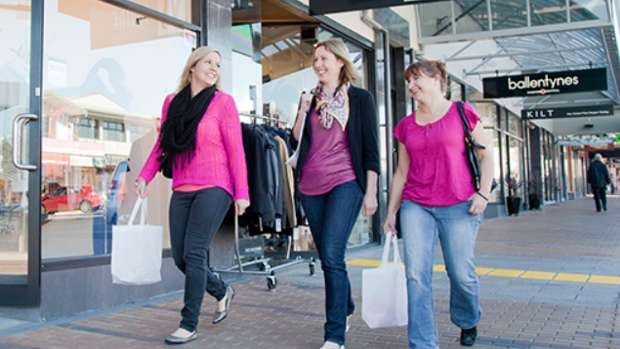 Retail spending in the Taupo District increased by 5.2 per cent in the September quarter, two per cent more than the national average.
The figures are outlined in a new Marketview report, commissioned by Taupo District Council, and are based on data from the total value of electronic card retail transactions over a three month period. They have then been compared to the amount spent in the same period last year.
The report shows there was more than $128 million spent over 2.7 million electronic transactions in the district over the quarter. There were significant increases in spending in Mangakino (up 35.4 per cent) and in Turangi (up 11.7 percent), with out-of-town shoppers contributing $61.2 million to the district's economy.
Other findings of note were that Taupo District cardholders had a higher level of shopping locally (70.2 per cent) than the national average of 66.5 per cent. Furniture and flooring, and food and beverage services were the two fastest growing areas for spend. Online spending was down 13.9 per cent on the previous quarter while nationally there was an increase of 8.7 per cent.
Mayor David Trewavas said the report was an interesting read. "It builds on previous similar research with the added advantage of being able to share the information with businesses and the wider public," he said.
"As a council we have a strong focus on economic development and this is just one of the tools we can use to offer evidence to anyone wanting to come and set up business here."
Mr Trewavas said while there were always peaks and troughs in the retail sector, the report had certainly confirmed that tourism was a significant contributor to the economy. "Spending by international cardholders increased by 27.4 per cent over the quarter and the retail spend of cardholders from other parts of New Zealand was up 20.9 per cent," he said.