PODCAST: Extra Time - Rotorua Sports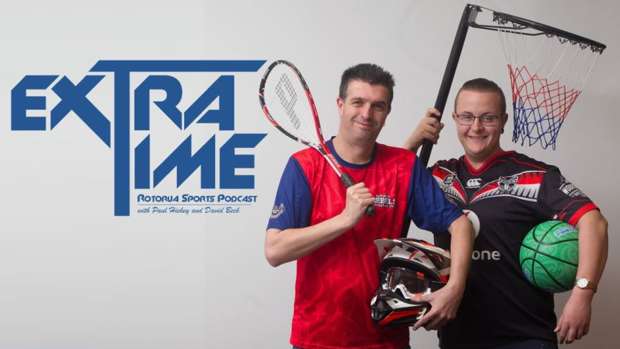 We love our sport, and around Rotorua there are always so many great sports stories to share.  So every week Paul Hickey (The Hits) and David Beck (Daily Post) sit down and talk all things sport.
Welcome to EXTRA TIME, where we get away from the radio and the newspaper for just a little bit more sporting stuff even when you thought the game was done. 
From the Stadium to Puketawhero Park, the Westbrook Courts to Smallbone Park, Events Centre and Sportsdrome to our racetracks and trails, we've got it covered. 
Plus special guests, features, and most weeks we'll probably check out whats big in sport around Aotearoa and the globe too.  Whatever we feel like really, because it is EXTRA TIME and we play to the final whistle, flag and finish line.
Powered by NZME...with new episodes usually online each Tuesday or Wednesday afternoon.
Many of the stories we discuss can also be read online at http://rotoruadailypost.co.nz
---
EPISODE 20.01 / WED-05-FEB-2020 / ON THIS WEEKS EPISODE...it's the first one back for the new year, so we look at some of the big storiues of the past few weeks. Plus Paul & David start a new 'Chrystal Ball' battle!
PODCAST PIC: Baden Wardlaw, pictured with two of his children Mikylah, 11, and Arlie, 5, was forced into early retirement from rugby but is now training for the Iron Māori. Photo / Katee Shanks
---