Rotorua Royal Visit - What You Need To Know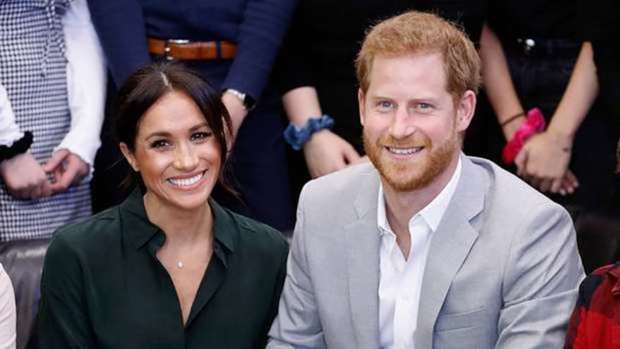 Photo / Getty
This Wednesday (31 Oct) will see the highly anticipated visit to Rotorua of the Duke and Duchess of Sussex.
The Duke and Duchess will make their only provincial public appearance in the North Island during their Rotorua visit, with a scheduled 'walkabout' between 3.30 and 4.00pm on that afternoon in the Government Gardens.
The Hits Rotorua will bring updates from 10am on the day with The Hits Street Team, then Paul Hickey will be broadcasting live from the Governement Gardens between 1pm and 3pm as the excitement starts to build!
---
HERE ARE THE KEY POINTS YOU NEED TO KNOW (via RLC)
Thousands of people from across the North Island are expected to descend on Rotorua to see the Royal couple.
The walkabout is scheduled to take place between 3.30pm to 4pm along Queen's Drive. People are being advised to arrive well in advance and to be prepared for any weather.
Rotorua Mayor Steve Chadwick will greet the Royal couple on their arrival in the Government Gardens and will be taking part in the walkabout with them.
With the influx of visitors to Rotorua, motorists are being warned to expect congestion and some traffic delays, however alternative means of transport are being offered to minimise disruption.
Rotorua Lakes Council will be opening up the Village Green at Rotorua Lakefront for additional car parking. This will be open from 8am.
The Bay of Plenty Regional Council is also providing a free park and ride service, enabling people to park at the Rotorua Racecourse on Fenton St, with buses taking them to the Sir Howard Morrison Performing Arts Centre in the central city.
The Park and Ride car park will be open from 9am and the buses will be running at regular intervals between midday and 5pm.
In addition to the extra parking facilities residents and visitors can utilise free City Ride buses throughout the day, which are also being provided by the Bay of Plenty Regional Council.
There will be limited access to the Energy Events Centre on October 31. If you are wanting to access Ticketmaster, consider going online, or visiting Ticketmaster on another day.
Download pdf Map of Park & Ride, Bus and Walkabout locations
Road closures
Queens Dr from archway to roundabout, 6pm 30 Oct to 5pm 31 Oct
Queens Dr from roundabout to EEC carpark, 8am to 5pm 31 Oct
Oruawhata Dr from Memorial Dr roundabout to Museum/Blue Baths cnr 8am to 5pm 31 Oct
Arawa St from Fenton St roundabout to Hinemaru St, 30min before event to 30min after event passing
Hinemaru St from Arawa St to Pukuatua St, 6am to 5pm 31 Oct
Hinemaru St from Pukaki St to Arawa St, 30min before event to 30min after event passing
*Please note the times of road closures could change.
Disabled access
There will be an accessibility zone available. This will be at the Hinemaru Street end of Queens Drive.
Unfortunately due to the nature of the event, special disabled car parking is not able to be provided near the site. However, there will be a drop off/pick up zone and disabled parking will be available at the Village Green.
​The accessibility zone will be set up between the arches of Queens Drive and Princes Gate Hotel.
The road will be closed to set up the accessibility zone at about 2pm on Wednesday (31 of October) in time for the 3:30pm event
An accessibility drop-off area will be set up - access to this is via Pukaki Street. This area will only be reserved for carers to drop-off people looking to use the accessibility zone and will be monitored by event personnel.
Only one support carer can accompany a person living with an impairment in this area.
Those who do not require a wheelchair, but need seating, are encouraged to bring portable chairs that don't take up much space.
​Do
Arrive early – the walkabout is scheduled for 3.30pm, but consider arriving early to ensure you get a spot
Bring water
Plan your day – factor in traffic and parking. Consider utilising free buses or the free park and ride service
Be courteous – thousands of people are expected to attend so be mindful of those around you
Be prepared for any weather
Don't
Don't bring chairs
Don't bring alcohol – the Government Gardens has a liquor ban
Don't bring your dog
Don't bring your drone – there is a no-fly zone over the Government Gardens and this includes drones