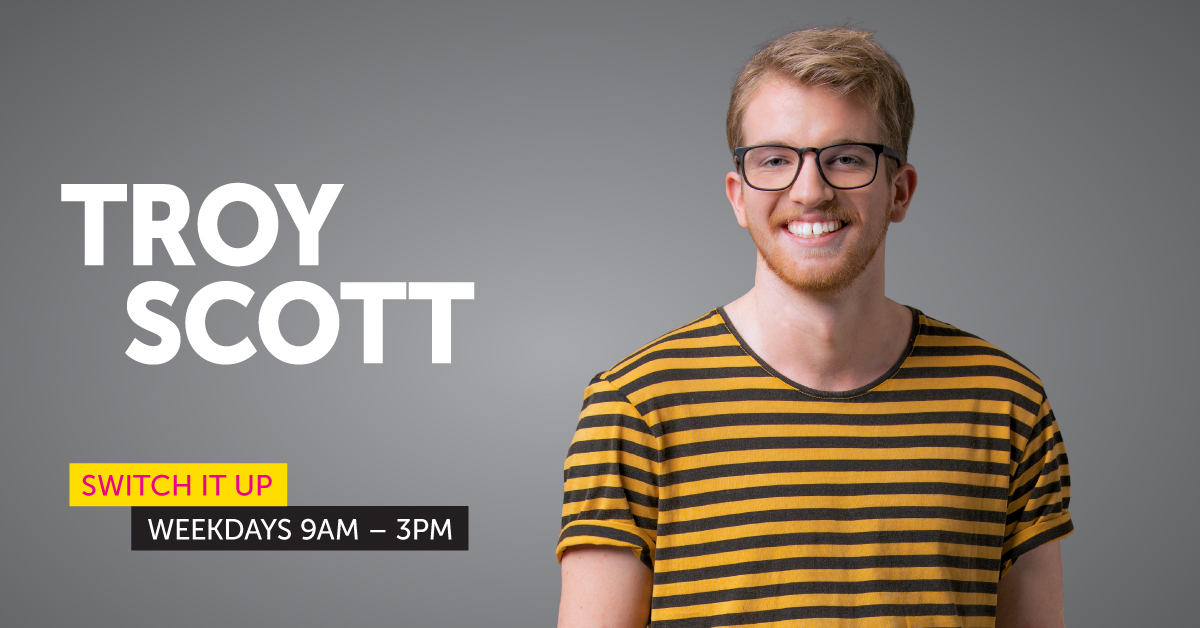 Hi, I'm Troy Scott! Join me weekdays from 9am-3pm on The Hits right across the West Coast.
I'm stoked to be the one in control of playing all the biggest hits from the 90's til now across your workday.
I was born in Greymouth and raised in Christchurch.
Since leaving high school, radio has propelled me into many exciting opportunities in the space of only a few years!
I love music, sriracha sauce, and space.
However, my eyesight is far too terrible to ever be an astronaut (childhood dreams…crushed).
Thanks for listening... If you ever want to get in touch, don't hesitate!
Proudly brought to you by Harcourts.