Lady Gaga just unveiled her very first makeup line and it has a personal meaning behind it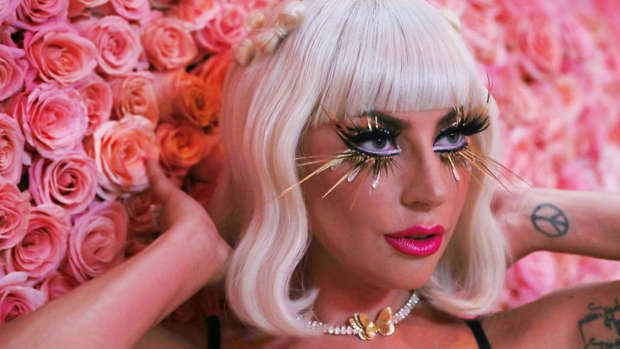 The last thing the world needs is another beauty brand, according to Lady Gaga. But that's too bad.
The A Star Is Born actress has thrilled her 'Little Monsters' fans, and makeup lovers alike, with the announcement of her new beauty range, Haus Laboratories.
Taking to Instagram, the 33-year-old Born This Way singer revealed the personal and emotional reason why she wanted to create a makeup line.
"When I was young, I never felt beautiful. And as I struggled to find a sense of both inner and outer beauty, I discovered the power of makeup," Gaga explained.
"I remember watching my mother put her makeup on every morning, basking in the glow of her power to put on her bravest face as the hard-working woman she was. I then began to experiment with makeup as a way to make my dreams of being as strong as my mother become true."
It was then that I invented Lady Gaga. I found the superhero within me by looking in the mirror and seeing who I wanted to be."
Sometimes beauty doesn't come naturally from within. But I'm so grateful that makeup inspired a bravery in me I didn't know I had."
"I've come to accept that I discovered my beauty by having the ability to invent myself and transform. They said I was just weird, but really, I was just Born This Way."
Gaga - whose makeup line will reportedly be available on Amazon from September - also shared a video about Haus Laboratories.
In the video, Gaga notes that "beauty is how you see yourself."
"We want you to love yourself," she adds.
According to Business of Fashion three initial products are being released, and feature multiuse colour for cheeks, eyes and lips in six shades. With pre-orders available from July 15, a kit combining all three will retail for $49.
We can't wait!