A bottomless Frozé bar has arrived just in time for summer and we so want to go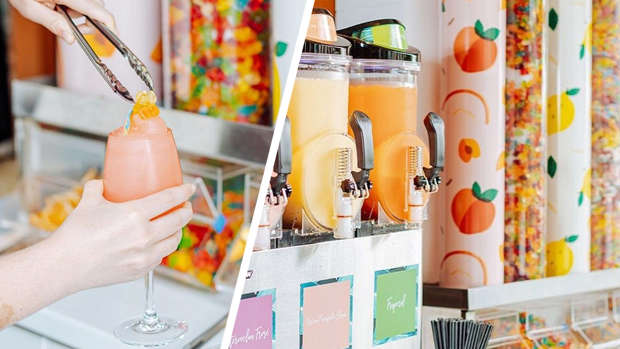 Who doesn't love a delicious Frozé on a hot summer's day?
Well, now you can have as many as you want! (Responsibly, of course).
A bar called 'Frozé Your Way' is opening up at rooftop establishment, Untied, on Sydney's Harbourside so you can have a boozy brunch with the gal pals and enjoy a beautiful view.
Essentially, the bar allows guests to choose between six refreshingly fruity Frozé flavours that you can garnish yourself with nostalgic sweets and dried fruits from their DIY Garnish Wall.
It's basically a DIY Frozé set-up and it sounds perfect.
The flavours include Strawberry Frozé, Peach Frizzling, Kiwi Melon Blanc, Watermelon Frozé, Passion Pineapple Blac and Fraperol. 
Each drink is priced at AU$12 (NZ$12.50), or AU$7 (NZ$7.30) during happy hour running from 4-6pm daily. The bottomless sessions are AU$39 (NZ$40.70) per person, Thursday through Sunday.
Plus, the bar is full of Instagram-worthy opportunities as you can see on their page.
It's open now, until January 31, 2020 - so you still have time to book flights!