All of NZ except for Auckland will move to Alert Level 2 at 11:59pm tomorrow, 20 new community cases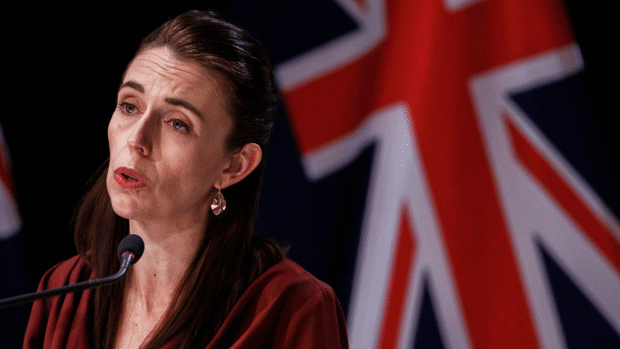 All of New Zealand - except for Auckland - will move to alert level 2 at 11.59pm on Tuesday, September 7, Prime Minister Jacinda Ardern has announced.
Schools can re-open from Thursday morning.
Cabinet would further review those levels on Monday, along with Auckland's level 4 settings.
Ardern said the change was difficult for Northland, which would be cut off from the rest of the country. But those who needed to pass through Auckland to get elsewhere would be able to.
Ardern said level 2 will be different under Delta. Some of the changes for "Delta Level 2" - face masks inside most public venues, including shops, malls, and public spaces.
Masks could be removed at bars and restaurants, for eating and drinking. However, staff would have to wear masks.
"To keep it simple, if you're out and about and visiting indoor venues, please wear a mask."
At private events, a record had to be kept of people attending.
There will be a limit of 50 people at hospitality and event venues, while outdoor venues can have up to 100 people.
The old rules of customers being seated and separated would continue to apply.
At indoor public facilities, such as gyms and libraries, the same rules would apply as for supermarkets: a 2-metre space would be required.
"Wear a mask, scan everywhere you go," Ardern said.
People needed to remember that venues were more limited in the numbers they could take, and should be patient.
"We are within sight of elimination, but we cannot drop the ball."
20 new community cases today
It comes as 20 new cases of Covid-19 were reported in the community today - all in Auckland.
The total number of cases in the community is 821.
Five cases from today are yet to be epidemiologically linked to the outbreak.
Just five of yesterday's 20 cases have been infectious in the community. The rest were in isolation throughout the period they were infected.
Eighty-six per cent of all contacts of cases have been called by contact tracers, the Ministry of Health said. Ninety-one per cent have received at least one test result.
There are 40 Covid patients in hospital, and six are in ICU or a high dependency unit.
There are eight patients in North Shore Hospital, 18 in Middlemore Hospital, and 14 in Auckland City Hospital with the virus.
Middlemore Hospital exposure fears
It comes as reports emerge that patients in Auckland's Middlemore Hospital could have been exposed to the virus.
The son of a 91-year-old man who was in the same ward in Middlemore Hospital where a person tested positive for Covid-19 told the Herald he was distressed and seeking answers on "how things went so horribly wrong".
The two patients in the ward are expected to be tested today.
The Delta outbreak could total fewer than 900 cases, new modelling by University of Canterbury associate professor Alex James indicates. It shows lockdown could squeeze case numbers down to levels potentially lower than seen in April last year.
But it hasn't been without sacrifice.
The country's first Covid Delta strain-related death was announced over the weekend - a woman in her 90s at North Shore Hospital.
The Ministry of Health said she had a number of underlying conditions.
For more information visit covid19.govt.nz.
This article was first published on the NZ Herald and is republished here with permission.