Bride breaks both feet dancing at her wedding to B*Witched's 90s song C'est La Vie
Publish Date

Friday, 24 August 2018, 8:30AM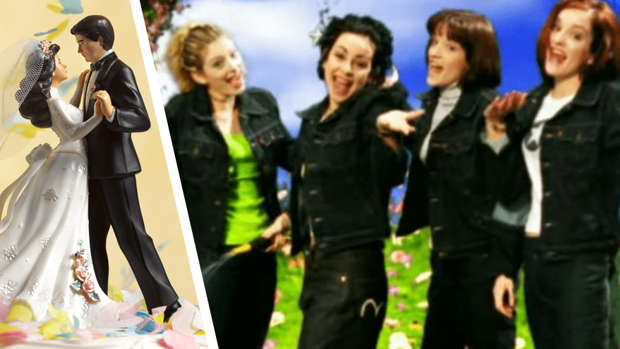 It's natural to want to cut up the dance floor on your wedding day.
But one bride took things too far while busting a move to B*Witched's hit 90s track, C'est La Vie and it left her in the hospital with both feet broken.
The results of Lyndsey Pardoe's "overexcited Irish dancing" was documented on Twitter, showing the newlywed woman sporting crutches and moon-boot casts on her legs.
"There's a woman in the A&E waiting room on crutches with both legs in casts," an onlooker shared on Twitter.
"Just heard her telling someone it was her wedding on Saturday & she got a bit too overexcited Irish dancing to C'est La Vie. If you're gonna have a reason to be in A&E, that should always be it."
In photos that followed from her brother Lee, Lyndsey appeared to see the funny side of her incident, smiling for every snap.
Lee went on to reveal that not only will his sister have to wear the casts for up to 6 weeks – four weeks on one leg, 6 weeks on the other – but as a teacher, her students "are gonna have a field day!"
The story even managed to reach the ears of B*Witched band members, Edele Lynch and her twin sister Keavy Lynch.
"Omg sorry," Edele wrote on Twitter, "happy wedding … lots of love."
"Oh my goodness, poor woman! How can we find her? Does anyone know her? Think she needs cheering up!" Keavy added.
B*Witched singer Sinead O'Carroll also apologised on behalf of their seemly dangerous song: "Oh no … not another person … C'est La Vie has a lot to answer for … so many injuries … so sorry to hear this, hope you have a speedy recovery."