Kiwi cat survives 4.5 hour journey on car grille - but now he's lost his owners!
Publish Date

Thursday, 7 June 2018, 11:00AM
A cat is lucky to be alive after it "unbelievably survived" a 4.5 hour trip from Auckland to New Plymouth clinging on for dear life stuck in a car grille.
An Auckland man made the non-stop 360km journey in his Chevy Camaro, not making any stops - unaware a cat was hiding in the grille space.
The severely injured cat wasn't discovered until the car was parked outside a New Plymouth hotel where passers-by alerted the SPCA and rushed the injured cat to the vet.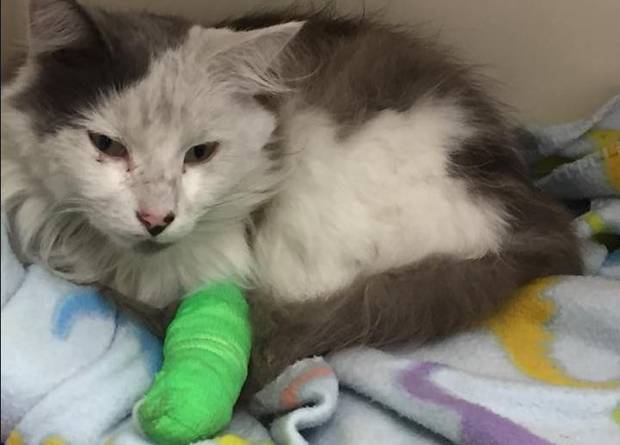 Photo / North Taranaki SPCA
North Taranaki SPCA said the brave cat is "the face of a miracle and unbelievable survival story" after he lost his claws, was hypothermic and suffered severe shock during the 4.5 hour trip.
"The beautiful cat was hiding in the grill space on the very front of the car and hanging on so hard he lost claws.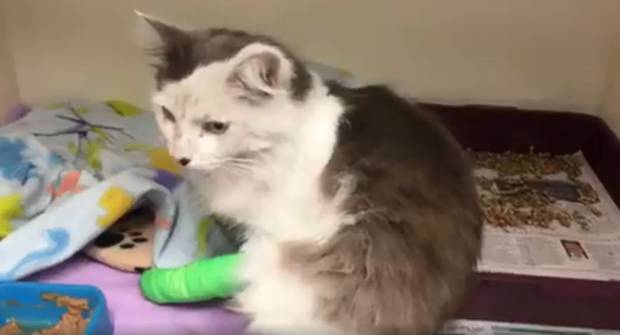 Photo / North Taranaki SPCA
"He was in severe shock and hypothermic - it was touch and go initially. But just looking at yesterday's video he is moving, eating, drinking, totally unconcerned about being at the vets."
According to the SCPA, the cat is believed to have climbed into the grille in the Auckland suburb of Glenfield.
Locals from Taranaki and Glenfield are feeling heartbroken following the cat's ordeal and are hopeful of reuniting the fluffy cat with his owner.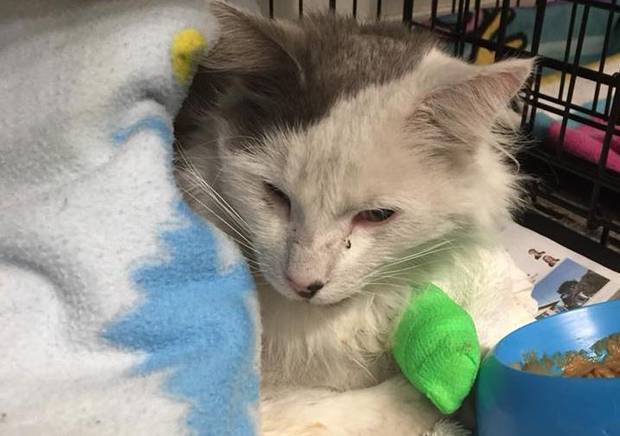 Photo / North Taranaki SPCA
"Awww! Poor little darling. He must have been terrified. Hope he finds his way back to his family," one person wrote on the SPCA's Facebook page.
Another said: "What a beauty. I bet someone in Auckland is heartbroken. Hope his home is found."
The North Taranaki SPCA has appealed to anyone who recognises the white and dark grey cat to contact them on (06) 758 2053.
This article was first published on NZ Herald and is republished here with permission.