Kiwi company Good George made a 'F*** Off 2020' gin to celebrate the end of 2020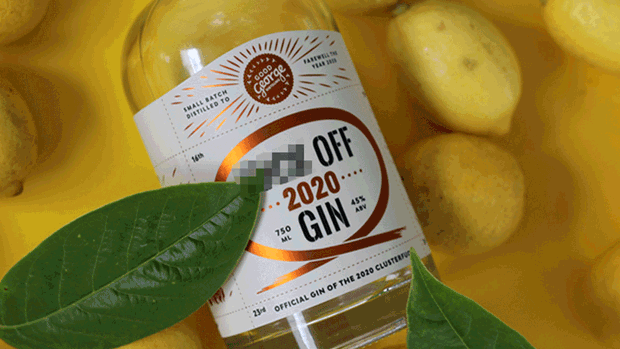 2020 has been a dumpster fire ... and the perfect excuse to drink (responsibly)!
Kiwi brand Good George brought out the most hilarious gin to end the craziness that has been 2020 - the F*** Off 2020 Gin.
How good?!
Good George explained the story behind the new gin in a post on social media: "We can probably all agree that life gave us a few lemons this year, so naturally we'll be celebrating the end of 2020 with a few gin and tonics." 
"Whether it's cancelled travel plans, lockdown boredom, or alert level confusion, there was a lot to be frustrated with. Bubbles were getting popped, not in a fun way, and we still haven't got the hang of Zoom."
"Let's raise a glass to farewell the year that's raised hell, and make life regret giving you all those lemons."
It seems that a lot of people felt they needed a glass because the limited-edition gin has already sold out! However, the company says they "may do one last release once the smoke clears. Fingers crossed!
*R18, always drink responsibly!