Mum's GENIUS $3.50 life hack for fixing toddler's lipstick 'massacre'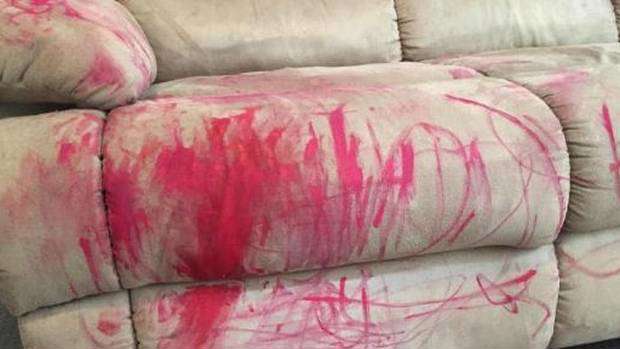 Having your child get hold of your lipstick and attack the furniture if every parent's worst nightmare.
And that's exactly what happened for on Australian mum who discovered her three-year-old son had let loose on their suede cream coloured couch.
Taking to Facebook to tell her story, Jessica Hay wrote what happened after she noticed her little boy Louis being a little too quiet.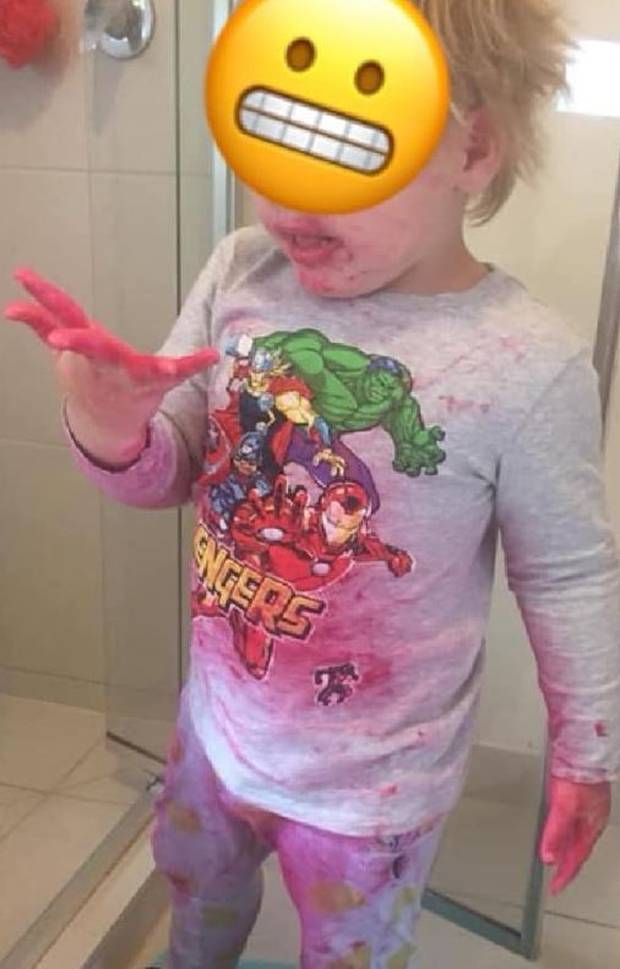 Photo / Supplied
"Just as I thought to myself, 'he's gone quiet', he walks into the kitchen looking like a vampire that's had a great feast," she said, revealing how her young one had pinched her lippy from her handbag while her back was turned.
"As I followed this trail of red, I was met with the horrific scene. A complete massacre," Jessica said.
Thankfully after the mother-of-two found the "massacre" her Louis had left her, she quickly found a little life hack online that solved all her troubles.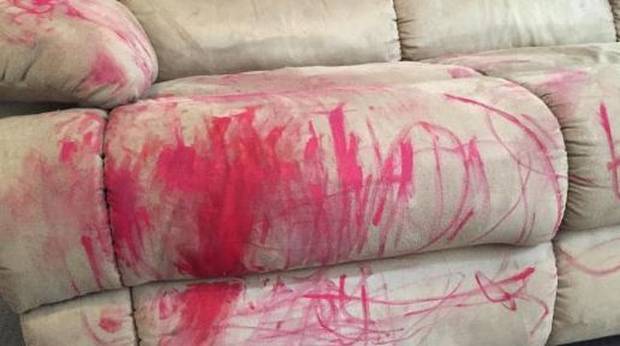 Photo / Supplied
It simply involved a $3.50 bottle of Morning Fresh dishwashing liquid and a little elbow grease.
"I rubbed it into the material with my fingers and it worked, I was so shocked!" Jessica told news.com.au.
"I already had the dishwashing liquid on hand and thankfully it worked," she said.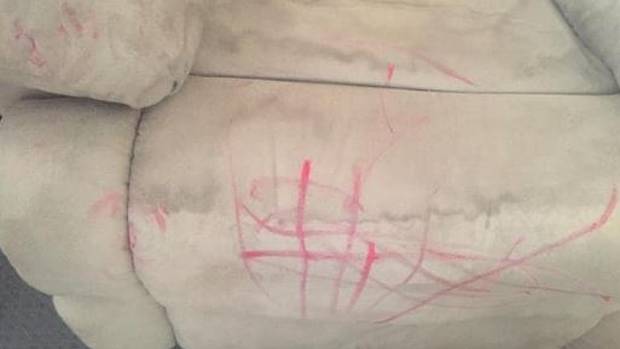 Photo / Supplied
"Once the lipstick was gone I wiped away the suds with a damp cloth."
And not only did the trick get rid of the lipstick stain, but it also made the couch look as good as new.
"I'm still in disbelief and continue to check the couch to see if it was all an illusion."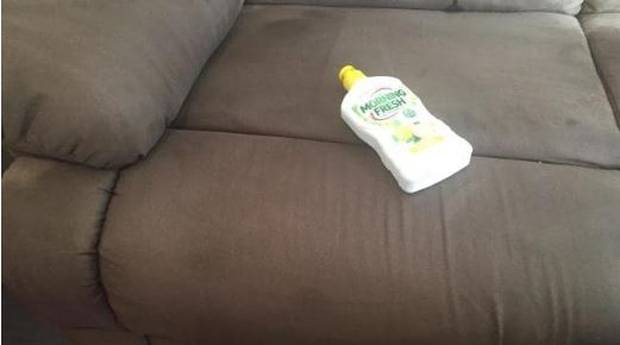 Photo / Supplied
"I was lucky that I got onto it straight away, the couch fabric was able to get wet and I just kept going until it was done," she added.
"It now looks like nothing ever happened, all evidence has been destroyed and everything back to the way it was".