Netflix's brand new rom-com 'To All the Boys: P.S. I Still Love You' is out today - just in time for V-Day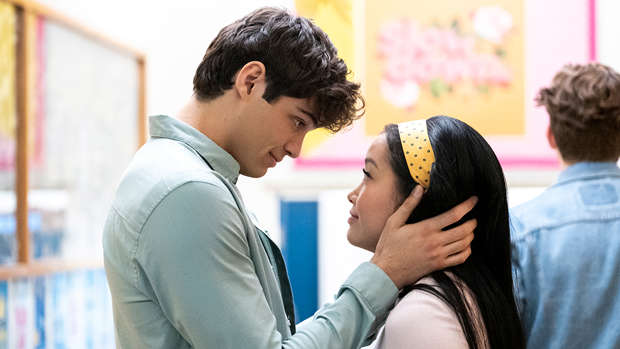 Netflix is putting us right in the mood for a sappy rom-com in the lead up to Valentine's Day.
Even more so with the release of the highly anticipated sequel to the 2018 film To All the Boys I've Loved Before.
In case you haven't seen it, here's the trailer:
That's right, To All the Boys: P.S. I Still Love You, is out on the streaming service from today.
The teen flick is based on the novels by American author Jenny Han and follows on from the first movie which starred Lana Condor as Lara Jean, Noah Centineo as Peter and John Corbett of My Big Fat Greek Wedding fame, as Lara Jean's father.
P.S. I Still Love You sees the arrival of Jordan Fisher as John Ambrose, another recipient of Lara Jean's old love letters.
"She must rely on herself more than ever as she's confronted with her first real dilemma: Can she love two boys at the same time?" Netflix describes the movie's plot.
The movie is directed by Michael Fimognari – who served as a cinematographer on the first film – and is said to be taking the lead in directing a third To All The Boys movie titled, To All the Boys: Always and Forever, Lara Jean.
Check out the trailer for To All the Boys: P.S. I Still Love You, out today from 9pm on Netflix: