Renée Zellweger hints at fourth Bridget Jones film
Publish Date

Saturday, 6 January 2018, 1:23PM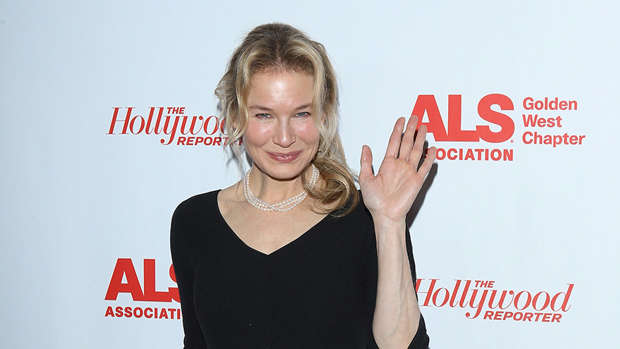 Fans were overjoyed when everybody's favourite singleton, Bridget Jones returned for a third installment in 2016 - 12 years after the second film.
As the Daily Mail reports, Bridget lovers may be left happy once more, as Renée Zellweger has hinted there may be a fourth movie after she told the Daily Record: "I really hope (there is another movie). I do. I love her. She's so much fun."
The 48-year-old actress won huge praise for her role in the film, for which she gained 13kg and successfully nailed a British accent, and after the success of Bridget Jones' Baby it seems another film could be in the pipeline.
Zellweger first scooped the role of Bridget in 2001's Bridget Jones's Diary opposite Hugh Grant and Colin Firth, when the first film was developed from Helen Fielding's wildly-popular 1996 book of the same name.
Three years later, the follow-up was released - Bridget Jones: The Edge of Reason - and in 2016, Bridget Jones' Baby hit screens as a loose interpretation of the 2003 sequel Bridget Jones: Mad About the Boy.
When grilled over the possibility of a return, the delighted star said: "I really hope so. I do. I love her. She's so much fun. I really like the place she is at in her life, but it's Bridget and there's always going to be some drama.
"She's so perfectly imperfect. It was really special to see her so welcomed and loved after such a long time away because it can go either way. This could have been the one I was finally found out on."
Zellweger's dramatic transformation to play Bridget made headlines in the past, yet she revealed that while she wanted to gain weight for the third movie, the idea was rejected by directors.
She explained writers wanted Bridget Jones's Baby to show her on-screen character had "achieved her ideal weight".
Speaking to the Daily Telegraph, Renee revealed: "Sharon was hoping we could show that Bridget had achieved her ideal weight, but at the same time it didn't mean her life was perfect.
NZ Herald.