This is what you need to know ahead of Boxing Day sales!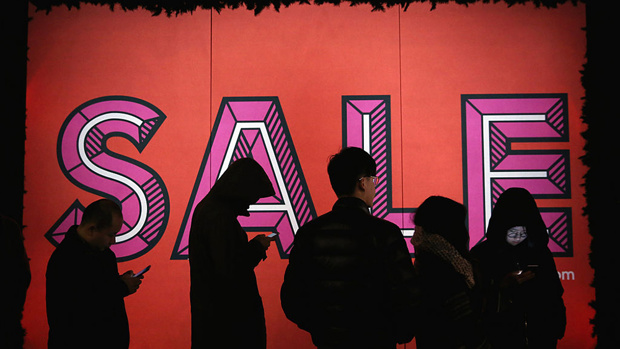 Boxing Day is notorious for being a day of sales, but there are a few things you need to know about the so-called "best shopping day of the year." 
If you didn't get what you wanted for Christmas and aren't already broke, here are some tips to take into consideration when hunting down the bargains. 
Remember that sales aren't exclusive to Boxing Day 
A lot of Boxing Day sales aren't only valid for just one day, but sometimes the whole week. If you do miss out on a sale, however, chances are the prices on Boxing Day still aren't as low as they could be - there'll be plenty more chances in the future. 
Shop online
This may be an obvious one to a lot of us, but you'd be surprised at how many people are still shopping IRL. Life is too short to be waiting in busy lines and pushy crowds. Don't make the mistake of going to the mall come Boxing Day, you can get way better sales online without having to physically fight for last dress in your size which you don't really want anyway. This could also be a great way to avoid impulse buys.
Use price comparing websites
Make the most of shopping online by comparing the prices on comparison websites. You'd be surprised at how much you can save just by shopping at a different store. If two stores have the same price, check the shipping price to really make the most of ya coins. 
Have a list and stick to it
Unless it's cheaper/the equivalent to adding one thing to your cart to qualify for free shipping than the actual shipping, the stick to your list. Just because a deal looks good, you're not saving any money if you weren't planning on buying anything. In fact, you're losing money. 
Stay up until 12:01 
If you're worried about your items selling out or running out of your size, then beat the 'online lines' and just stay up till Boxing Day. 
Expect longer shipping times 
If you already experienced this with Black Friday, you'll remember the struggle of waiting longer for a simple delivery. This isn't the end of the world, but if you order something time sensitive, then it might be a good idea to have a backup plan.
Shop alone
If you absolutely have to go into the mall for 'in-store only sales,' then try to go by yourself, have a plan and then get the hell outta there. Bonus points if you can find transport so you don't have to waste time and energy finding a park.
Happy Bargain Hunting Everyone!