Publish Date

Tuesday, 2 February 2021, 11:08AM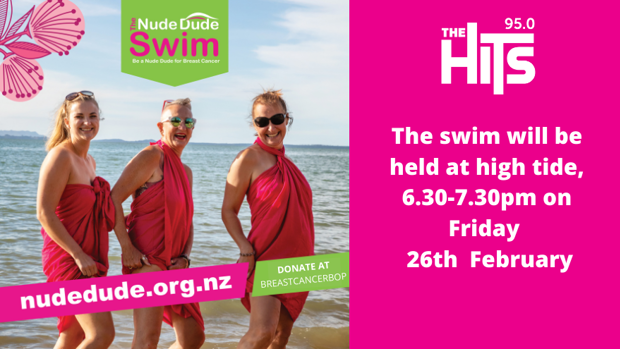 The Hits, has teamed up with The Nude Dude Swim 2021 for the 4th year running! 
Take the plunge and register to swim nude for breast cancer  
This is a non-spectator event to celebrate who we are no matter our size, shape or gender 
The location will be within 20 minutes drive of the Tauranga CBD 
 The swim will be held at high tide - that's 6.30-7.30 on Friday evening 26 February 
Click here to register you or your team for the Nude Dude Swim and find out more!  
All participants must be over 18 years of age. Join us for an adventure in the water- without your clothes!