The Acorn Foundation, Tauranga Art Gallery
Publish Date

Wednesday, 10 February 2021, 9:31AM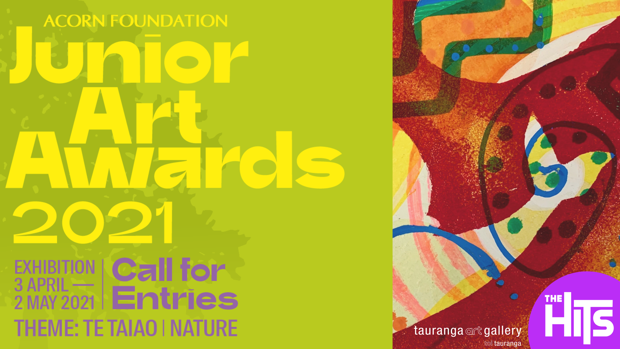 In partnership with the Acorn Foundation, Tauranga Art Gallery is organising their inaugural Junior Art Awards.  Young people from the Bay of Plenty aged 4-14 years have the opportunity to participate by creating a piece of art in the theme "Nature" and uploading high-res images of it to our online form.  There are cash prizes available and the opportunity to be exhibited at the gallery in April.  Entries are now open and close on Friday 26th February at 4pm.
Acorn Foundation Junior Art Awards at Tauranga Art Gallery
Kids aged 4-14 from all over the Bay of Plenty can enter for cash prizes and a chance to exhibit in the gallery

Create a piece of art in the theme "Nature"

See artgallery.org.nz for details and how to upload your image. 

Entries close Friday 4pm 26 Feb. 
Enter online here