Publish Date

Friday, 21 February 2020, 1:46PM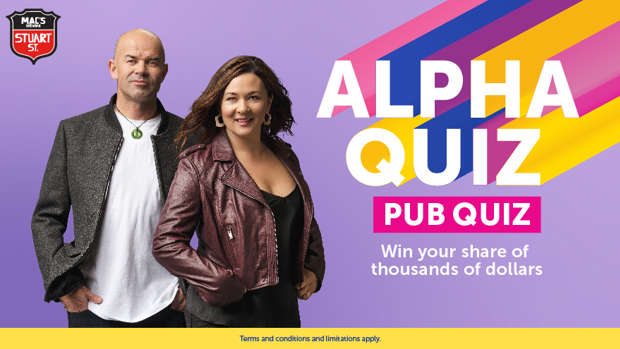 We play the $1,000 Alpha Quiz every morning at 8am and now we have your chance to take part in the Alpha Pub Quiz!
Get your team together and register below to take part at one of our events
Tuesday 3rd March at Stuart Street Mac's Brew Bar in Dunedin! 
We'll have the boss's credit card to shout some refreshments, PLUS there will be loads of prizes up for grabs – including $1,000 Cash for 1st Place!
Just like the Alpha Quiz every morning, we will give you a major clue... We will tell you the letter that every answer starts with!