Publish Date

Wednesday, 24 June 2020, 4:13PM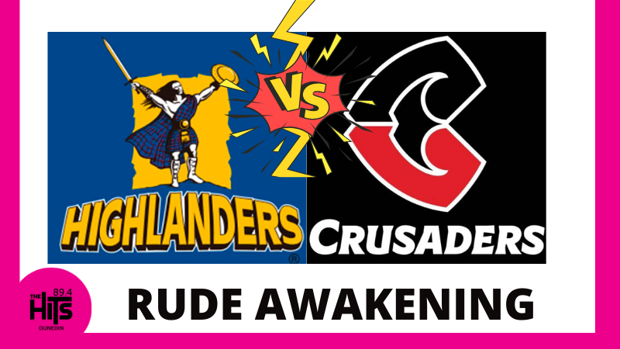 The mighty clash of the South between The Highlanders and The Crusaders, is set to take place at Forsyth Barr Stadium on July 4th
The long-standing rivalry between the two teams makes this a game not to be missed!
Being in blue/gold/maroon country, we want to ensure that we get under the skins of hearty Crusaders supporters at any cost possible
Callum & P want you to dob in Crusaders supporters living here is Dunedin, so that they can give them a very Rude Awakening
Know of a sly Crusaders fan/fans residing on our turf? Follow the below link to rat them out so that we can rile them up!