The Hits Cancellations thanks to Sport Otago
Publish Date

Tuesday, 30 July 2019, 10:24AM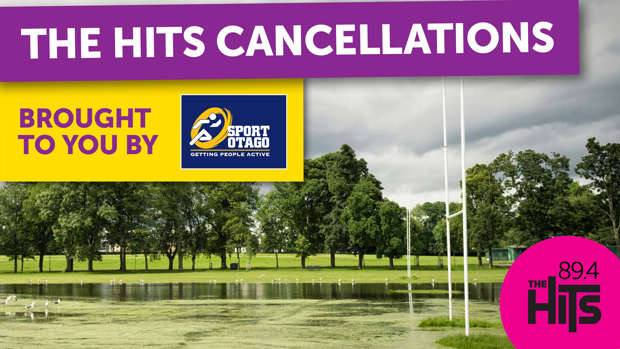 The Hits Dunedin 89.4 will keep you updated across the winter months thanks to sports Otago!
It's that time of year again for the Hits Cancellations brought to you by Sport Otago!
Whether there's a traffic jam, bad weather, school or sports cancellation we will keep you in the loop!
Listen out to Callum and P every morning from 6am or head to the Hits Dunedin Facebook Page for all the latest updates
The Hits Cancellations brought to you by Sport Otago
For your free Wellbeing support go to www.sportotago.co.nz