Do something Tree-Warding to help New Zealand Waterways
Publish Date

Tuesday, 24 September 2019, 8:52AM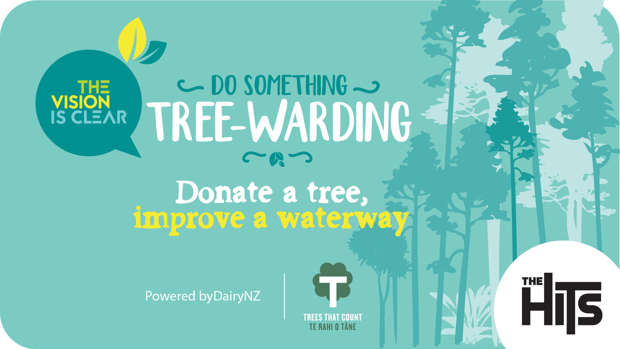 Native trees can help improve water quality, so here's an easy way to do your bit for New Zealand's rivers, lakes and streams. Here's how:
Head to GrabOne and donate a native tree (or more!) to Trees That Count to help our waterways – just $10 each.
Together, we'll create a virtual forest
Our big, leafy goal is to build a massive 'virtual forest' of native trees to be planted next year, so watch it grow here. Or like us on Facebook or follow us on Instagram and help spread the word using the hashtag #thevisionisclear.
Then we'll get planting
Trees That Count and The Vision is Clear will kick things off with two major planting events near waterways from April 2020. The Hits crews will be there and we'd love you to join us too!
It all adds up to healthier waterways
Native trees really are Tree-warding - when planted near waterways they hep reduce sediment and filter out nutrients before they reach the water. They also prevent soil erosion, reduce greenhouse gases, and provide shade and habitats for birds, fish and insects - all adding up to the healthier waterways. 
Every tree planted makes a difference, so do something Tree-warding today!