Publish Date

Monday, 26 August 2019, 6:00AM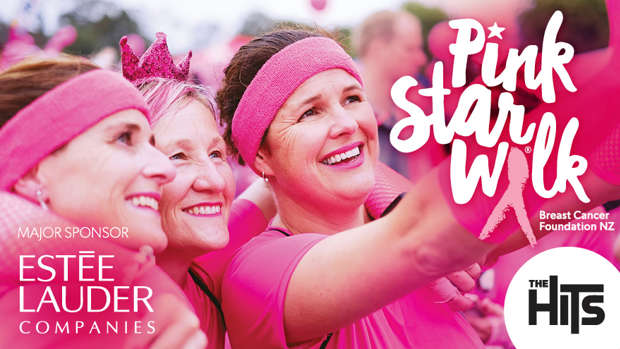 Walk for the ones you love at this year's Pink Star Walk.
Breast Cancer Foundation NZ and Estee Lauder Companies are excited to announce that the Pink Star Walk is back and registrations are now open.
Join a sea of pink in Auckland, Christchurch, Queenstown and Wellington in support of those affected by breast cancer.
It's a fun event for everyone to get involved with! So bring along your friends, kids, colleagues and family for an event to remember. Money raised will help continue vital work in breast cancer education, research and support.  
Auckland
Date: Saturday 16th November at 4.15pm
Location: The Auckland Domain
Distance: 5km or 10km
Wellington
Date: Saturday 9th November 2019 at 4.15pm
Place: Frank Kitts Park
Distance: 5km or 10km

Christchurch
Date: Saturday 19th October 2019 at 4.15pm
Location: North Hagley Park
Distance: 5km or 10km
Queenstown
Date: Sunday 13th October 2019 at 10:15am
Location: Botanic Gardens
Distance: 5km or 10km