The Hits are proud to present SIX60!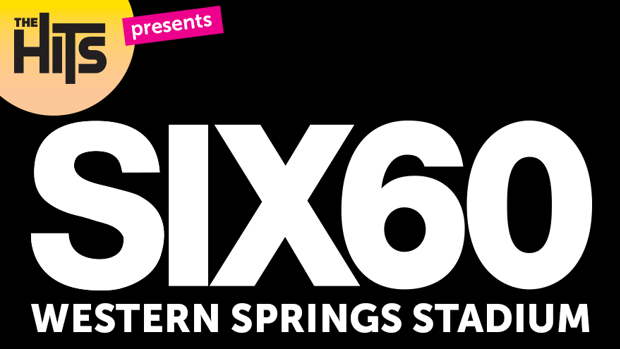 The Hits are proud to present SIX60 and we want to get you there!
SIX60, New Zealand's penultimate live band, return to the mighty Western Springs Stadium next February for another record-breaking show!
The boys are back with new tracks and a brand new stadium show! If you were there last time, you'll know, it's going to be epic!
SIX60 made New Zealand history earlier this year when they sold out Western Springs Stadium at break-neck speed (over 50,000 tickets) proving them to be the highest ticket selling artist of all time!
Catch SIX60 live at Western Springs Stadium, Auckland!
Joining SIX60 at Western Springs is a monster line up of international and local artists… with special guests Ocean Alley, Mitch James, Church & AP and more.
Stay listening for your chance to win!
SIX60
THE HITS SUPPORTS SIX60
SATURDAY 22nd FEBRUARY 2020
WESTERN SPRINGS STADIUM
OCEAN ALLEY – MITCH JAMES – CHURCH + AP
NEXT GEN ARTISTS SORAYA with NIKO WALTERS, PAIGE + VAYNE
TICKETMASTER MEMBERS PRE-SALE TUESDAY 6th AUGUST AT 12.00PM NZST FROM TICKETMASTER.CO.NZ
TICKETS ON SALE THURSDAY 8TH AUGUST AT 12.00PM NZST NZ FROM TICKETMASTER.CO.NZ
Please note: Please only purchase from our official ticketing outlet Ticketmaster. To avoid scalping and ticket resale there is a limit of 10 tickets per credit card transaction.
GET IN FAST! THIS SHOW WILL SELL OUT (AGAIN).