The Hot Springs Spa T20 Black Clash 2021
Publish Date

Thursday, 14 January 2021, 10:03AM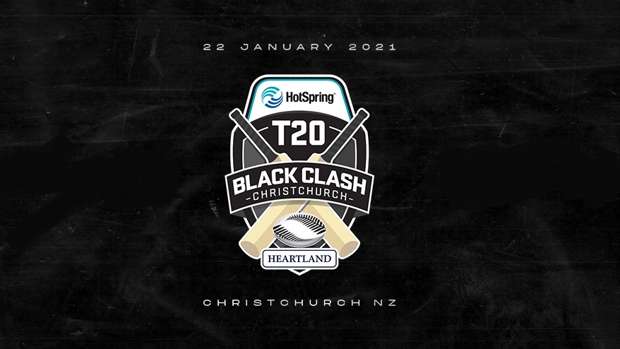 The Hot Spring Spas T20 Christchurch Black Clash in association with Heartland is happening this month!
Friday 22nd January, Hagley Oval, Christchurch Plus live and free-to-air on TV1 from 6.30pm Friday 22 Jan 
The event will see New Zealand's biggest sporting stars against each other in a high-intensity, hugely fun T20 cricket match.
Whether you're heading for a family night out in The Hits family zone or a mates night out to enjoy some fantastic on-field entertainment and some bevvies it's guaranteed to be a perfect summer evening!
The Black Clash sold out last year so don't miss the best sporting event this summer on the South Island
Fleming vs Henry .. Cricket vs Rugby .. the rivalry is huge!
Pick your team – team cricket or team rugby and wear your team colours – red for rugby and blue for cricket
Tickets are on sale now from www.blackclash.co.nz
Adults $49, Kids $15 Plus fees