THE VIRTUAL PINK RIBBON WALK!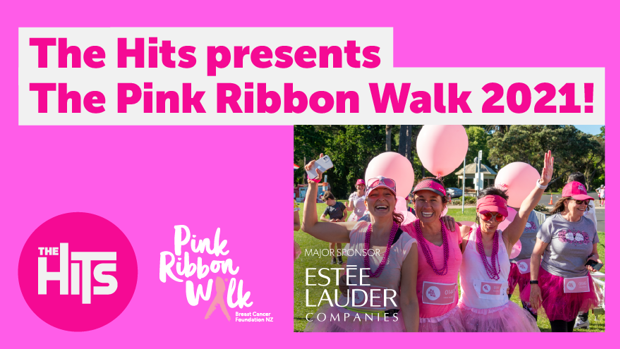 Breast Cancer Foundation NZ made the tough decision to cancel the Pink Ribbon Walks for 2021, due to the uncertainty in the event space at the moment, but they're going virtual!
We're super excited to be taking part in the virtual Pink Ribbon Walk on Sunday October 31st, to celebrate the end of Breast Cancer Awareness month. Join us as we take to the streets in our bubble and don our pinkest outfits.
Let's finish up Breast Cancer Awareness month in style! Take part in the virtual Pink Ribbon Walk on October 31st.
You can register your team/bubble at www.pinkribbonwalk.co.nz and tickets are only $10
Listen out to Stace, Mike and Anika and we will be calling back a registered walker each day to and giving away a Estee Lauder Prize Pack!
The Pink Ribbon Walks celebrate survivors, remember those that have been lost, and raise awareness and much needed funds to work towards Breast Cancer Foundation NZ's vision of zero deaths from breast cancer.
In New Zealand, nine women a day – more than 3,300 a year - are diagnosed with breast cancer. Around 25 men are diagnosed each year, too. With your help we can continue saving lives through early detection, expanding horizons in breast cancer research, and supporting those in their time of need.
Find out more information here.