Publish Date

Monday, 22 March 2021, 10:51AM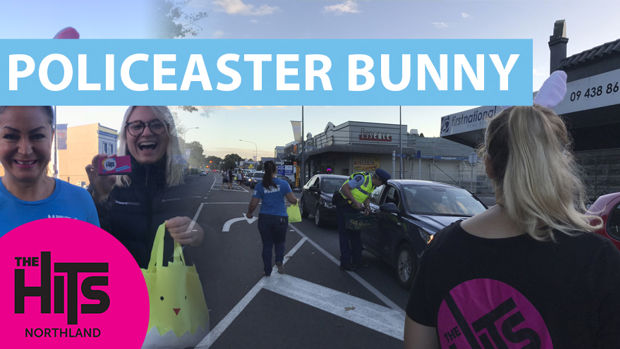 Policeaster Bunny is back for 2021!
Thursday April 1st – Bank Street will come alive with The Hits Street Team and the Northland Police as we hand out over 500 Easter eggs
This Easter weekend, The Hits, Northland Police and the Salvation Army Whangarei want to encourage you to drive safe as you head to your long weekend destination
All thanks to the team at Salvation Army Whangarei, Salvation Army Whangarei are no ordinary army!
The Salvation Army are committed to their mission of caring for people, transforming lives and reforming society
You can support their local Family store in Vine Street by donating direct or organising a pick up
So keep an eye out on Thursday April 1st outside Whangarei Primary School for The Hits Policeaster Bunny! 7:30am – 8:45am!