Child Cancer Charity Breakfast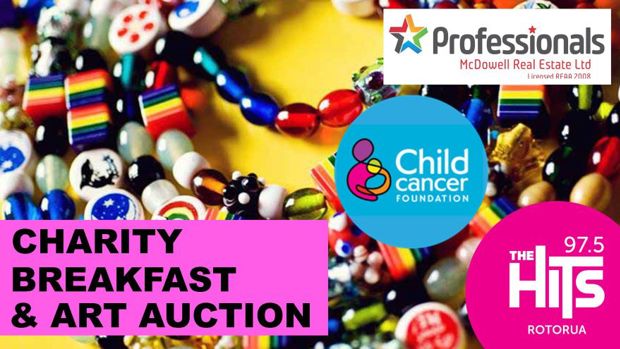 COVID LOCKDOWN UPDATE: new date - Friday 22 October
---
For 27 years Professionals McDowell Rotorua have been supporting the Child Cancer Foundation, and are excited to be back with the 2021 edition of the Annual Child Cancer Foundation Charity Breakfast and Art Auction.
This community favourite is on us at Distinction Hotel Rotorua on Friday the 21st October.  Breakfast will be served at 6.30am, with the Charity Auction to start at 7am.  It will be all done in time for you to get to the office for the day.
Tickets are $50, and you can purchase them HERE. 
For more information, please contact Professionals McDowell Rotorua on 07 222 5222, or pop into their office, corner Eruera and Ranolf Streets.
Proudly supported by the Hits Rotorua - we are excited to see you all and raise funds for an amazing cause!