HDFH21 - Meet the Dancers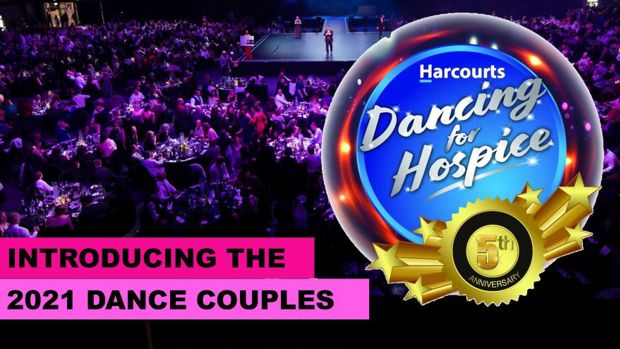 They've kept the secret long enough!  Finally the 2021 Harcourts Dancing for Hospice dancers can be revealed. The next part of their journey, they'll be working hard on their routines to perform at the Energy Events Centre on Saturday, 7 August.
Stay listening to The Hits Rotorua to hear from the dancers over the coming weeks. and for all of your event info ahead of one of the biggest nights of the year in Rotorua.
---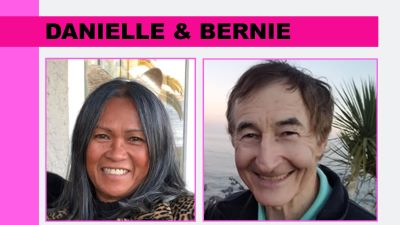 DANIELLE MAGUIRE - Rentals, and New Caledonia Business
BERNIE DAWSON - Scientist, Scion
SHE SAYS...I am dancing because Hospice means a lot to me and my family. They were with us when my husband was sick. A good cause and great charity.
HE SAYS...After never dancing I am following up on my New Year's Resolution to learn ballroom dancing so that I can go social dancing with my beautiful wife.
---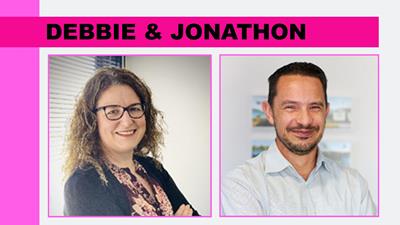 DEBBIE HOLMES - Deputy Principal, Kaitao Intermediate
JONATHON HAGGER - CEO, Rotorua Community Hospice
SHE SAYS...I love the work that Hospice does as well as the event, the costumes and definitely the shoes!
HE SAYS...Every day our patients and their whanau inspire me in how they demonstrate courage and aroha. My hope is that through this very special event I can demonstrate those same characteristics.
---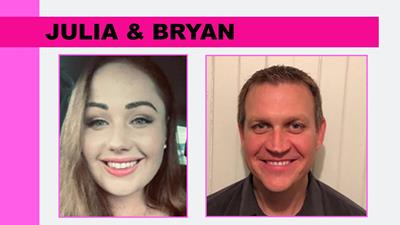 JULIA MANKTELOW - Customer Success Manager, Stuff BOP
BRYAN GRAHAM - IT & Digital manager, Timberlands
SHE SAYS...Hospice has always been a cause dear to my heart. I'm dancing for those that are now stars above and to inspire others to step out of their comfort zones.
HE SAYS...I am dancing to challenge myself and push my comfort zones, while meeting new people. It's also a great opportunity to give back to the community, and raise money for a great cause.
---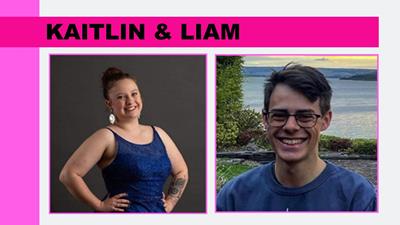 KAITLIN HYDE - Resene
LIAM REHU - Blinds On Location
SHE SAYS...The ability to fundraise for a very deserving charity is special, and I want to inspire the youth and Rotorua community to get into events like this. 
HE SAYS...Family and friends of mine have been helped by Hospice.  It is a fantastic charity and if I could give something back I will, and this is the perfect time to put myself out there and help those in need.
---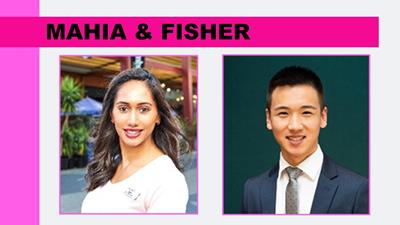 MAHIA KEEPA-HALE - Beauty Therapist, Caci Clinic
FISHER WANG - Councillor, Rotorua Lakes Council
SHE SAYS...I decided to dance because Hospice have always been there when close ones have passed away, especially my Dad. Also because nobody else from Caci wanted to!
HE SAYS...I'm very excited to be participating this year with such an incredible group of people to support the very important work Hospice does for our community and also in memory of my mum who passed away from cancer.
---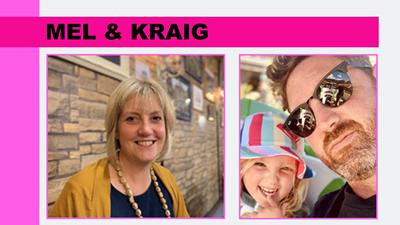 MEL SHORT - Communications Manager, Sport BOP
KRAIG STEINER - Steiners
SHE SAYS...I'm celebrating new ways of being active and just saying 'yes!'. It is also about acknowledging the important work Hospice does.
HE SAYS...It is a privilege to be considered to dance this year, Hospice deliver such an amazing service to hundreds of people annually and rely on fundraising support to provide this care. I'm extremely excited to accept this challenge and with my families support will assist in raising vital funds needed to continue their commitment to Rotorua and the outstanding work Hospice provide to all of our community.
---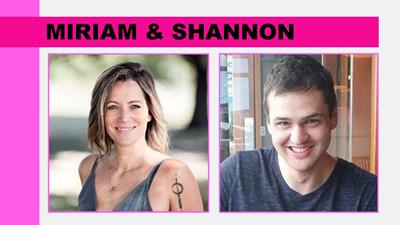 MIRIAM HEWSON - Futureproof Concepts, VP Rotorua Business Chamber
SHANNON ELRIDGE - Litigation Lawyer, Tompkins Wake
SHE SAYS...In my capacity as a business coach/accountant it is my job to take my clients outside of their comfort zones. When I was asked to dance, it was a no brainer. I am 100% out of my depth, but it gives me the opportunity to walk the talk. To be able to contribute and support such a deserving organisation is simply a privilege.
HE SAYS...Having attended the last two competitions as a spectator, it looked like a really fun way to raise money for a worthy cause.
---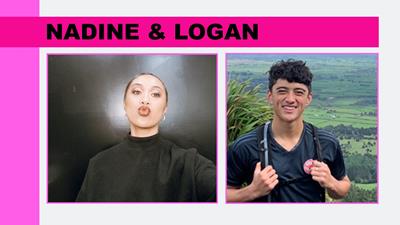 NADINE KATENE - Capers Epicurean
LOGAN NATHAN - McDonald's Rotorua
SHE SAYS...The reason I have chosen to be a part of this beautiful opportunity is to grow strength within myself. Doing something completely out of my comfort zone also something to add to the many goals I've achieved so far. Meeting new people and getting amongst the wairua pai buzz. I'm excited!
HE SAYS...I decided to give it a go because I was inspired by all the amazing work hospice does for our friends and whānau. And I guess I have to finally show my Dad who the better dancer really is!
---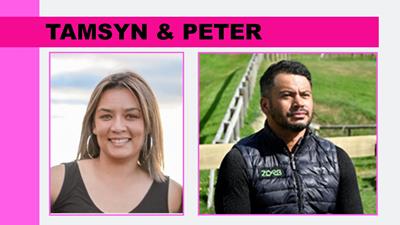 TAMSYN PETERSON - Senior Costing Clerk, Patchell Industries
PETER KINGI - Duty Manager, Zorb Rotorua
SHE SAYS...Being a spectator at the previous two shows, this was definitely something I could only dream of doing. With the support of my employer, Patchell Industries and my passion for Dance I now have the opportunity to be a part of this amazing show and helping such a worthy cause. Dreams can come true!!
HE SAYS...My name was put forward by a work Colleague and when 1 was contacted I apprehensively took up the challenge. I also have known a lot of past contestants and they have told me what a great event to be a part of and great cause it is for.
---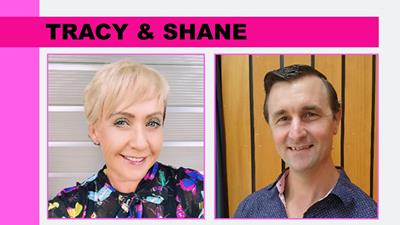 TRACY LEEKE - Health Safety and Wellbeing Advisor, Rotorua Lakes Council
SHANE O'DRISCOLL - Production Supervisor, Kilwell Fibretube
SHE SAYS...I'm really excited to be part of Dancing for Hospice 2021. It's an opportunity to be a role model while stepping out of my comfort zone and helping to raise funds for a fantastic cause.
HE SAYS...I am dancing because I was asked by Don Gunn to do it a few years ago and since then have seen him and his family supported by Hospice.