HAMILTON GARDENS ARTS FESTIVAL 2021
Publish Date

Friday, 15 January 2021, 11:00AM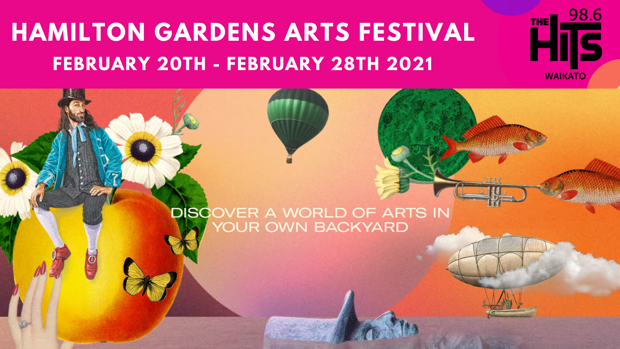 The annual Hamilton Gardens Arts Festival has been the Waikato's premier arts event for well over 20 years. Our vibrant outdoor festival showcases an exciting collection of the region's creative community and a curated selection of national and international touring shows, predominantly staged within the magical setting of the Hamilton Gardens.
Our mission is to curate an international arts festival which attracts and engages new audiences and celebrates the Mighty Waikato, using the unique performance platform of the Hamilton Gardens and key venues in the Hamilton City CBD. Music, theatre, dance, comedy, family events and garden experiences provide opportunities to inspire, and to be inspired, each year – enriching the lives of the many who attend, as well as performers and volunteers alike.
Here's some fun facts about what makes us tick and exactly what it takes to deliver our festival every year:
We present more free and live events than any other regional arts festival in New Zealand. We believe the magic of the arts should be accessible to everybody. In 2020 over 45,000 people attended a live & free event at our festival.

Our commitment to making ticketed shows affordable to as many people as possible means that for every $1 you spend on a ticket, we subsidise a further $2. Thanks to the incredible generosity of our amazing sponsors, the cost to the public for each ticketed show is subsidised by 70%.

1400 volunteer hours were involved in delivering our 2020 festival. We couldn't be more grateful for the hard work that volunteers put in every year to make our festival what it is.
Check out the 2021 Hamilton Gardens Arts Festival schedule Here!