Publish Date

Monday, 15 February 2021, 11:23AM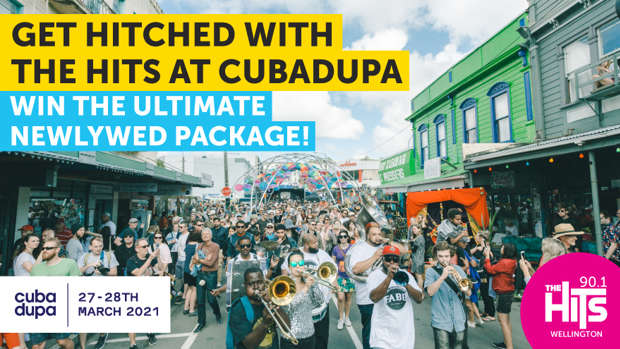 The Hits is back teaming up with New Zealand's most creative and diverse festival, Cuba Dupa!
CubaDupa is the annual celebration of Wellington's unique character and creativity. CubaDupa is back for 2021 and is inviting the whole country to reset their frequency, and join the beautiful disruption for the last weekend of summer. 
Returning to the streets on 27- 28 March 2021 with its most ambitious programme ever; CubaDupa will feature family friendly events, 19 hours of curated entertainment, public art and street installations. The programme is delivered across a completely pedestrianised Cuba Street Precinct and will involve 1700+ artists, musicians, creatives and an audience of 100,000 residents and visitors.
CubaDupa is free to attend. So, it's time to bring out your wild side and channel your inner CubaDupa with a diverse, creative and beautiful mixture of music, dance, parades, technology, culinary traditions, and neighbourhood revelry. 
Enjoy musical genres from opera to post-apocalyptic punk rock, from New Orleans brass to Balkan beats. Interact with installations, artists and kinetic sculptures. Dress up, dance and immerse yourself within the Cuba Precinct as it comes alive to blur the lines between audiences and performers. 
Join the beautiful disruption! Learn more at the CubaDupa website! www.cubadupa.co.nz 
We're on the hunt for a keen couple who want to tie the knot on the most Welly weekend ever, and Get Hitched with The Hits!  Learn more and enter HERE.