Publish Date

Thursday, 18 October 2018, 10:27AM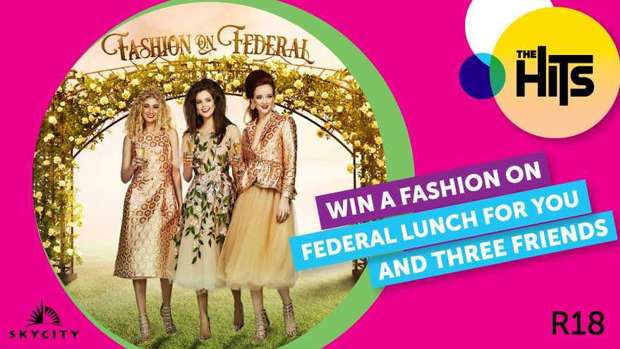 One of the biggest events of the year is here, and SKYCITY are celebrating it bigger and better than ever!
Fashion on Federal will once again come alive on Melbourne Cup Day with a quintessential long lunch at your favourite federal St restaurants - The Grill by Sean Connolly, MASU by Nic Watt, Gusto at the Grand, The Sugar Club (sold out) and Huami (sold out)
Dame Trelise Cooper will bring all the glitz and glamour with a Fashion Parade through the outlets, and a post- race cocktail party in Gusto at the Grand will cap off the ultimate Race Day long lunch.
Tune into The Hits Auckland with Dave Nicholas (9a-3p, weekdays) for your chance to win a Fashion on Federal
Lunch for you and Three Friends at either The Grill by Sean Connolly or MASU by Nic Watt on Tuesday 6th November.
Listen out for the daily Melbourne Cup Tip – register it below, and you're in the draw!
Strictly R18