Join the Garden Glam Squad!
Publish Date

Monday, 23 September 2019, 12:27PM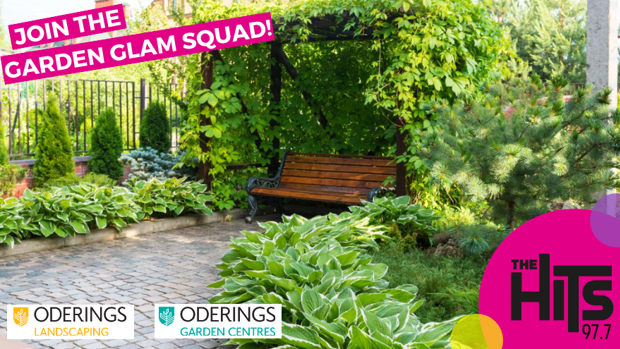 Is your garden looking a little lackluster?
Well stress no more, because The Hits are here to help!
We've teamed up with Oderings Garden Centre to give your outdoors a glam-up all thanks to their Garden Glam Squad!
About Oderings
With a family history spanning 90 years and 9 store locations nationwide, Oderings Garden Centre pride themselves on their expert advice and knowledge, their selection of plants and inspirational ideas. Oderings cater to your needs and help you to create a garden that suits your lifestyle and that you can easily maintain. Believe it or not, gardening is not hard when you see the gurus at Oderings.
If you look at your garden and don't know where to start, Oderings also have a full-service landscaping team who can tailor a service to fit you. Oderings Landscaping offer everything from garden maintenance, garden consultations, landscape plans, garden renovations, lawn installation, irrigation and more.
Oderings Landscaping have the quality, workmanship, experience and knowledge to look at your outdoor space and show you all the possibilities. The Christchurch team is ready to help you to create a custom garden you will love.
Join our Garden Glam Squad!
Submit a photo of the area you want to give a little TLC below, for the chance to win a $100 Oderings voucher and free garden consultation thanks to Oderings Landscaping!
Tune into The Hits Christchurch Breakfast with Brodie & Fitzy every Friday in October for epic gardening tips with our Oderings Garden Guru!