Publish Date

Sunday, 18 August 2019, 1:46PM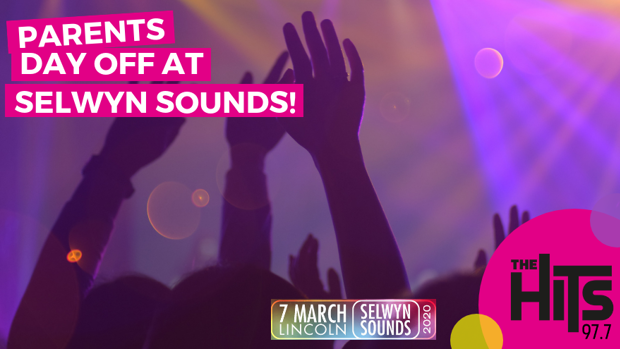 Here at The Hits, we know you work hard, and being a parents is a 24/7 job.
So we want to give you the day off; and what better way to spend your day off than partying it up at Selwyn Sounds?!
Selwyn Sounds is the summer concert of the year with a line-up of  incredible International and National artists; featuring ICEHOUSE, 10cc, Midge Ure the voice of ULTRAVOX, Zed, The Mockers, Jed Parsons and the Automatic 80's.
Selwyn Sounds is so much more than just another concert. The event runs all day, with two huge bars and over 30 food vendors (including food & snacks, great coffee and gourmet food from around the world).
You can purchase tickets from www.selwynsounds.co.nz OR enter your details below for the chance to win tickets for you and three friends!