Publish Date

Friday, 22 May 2020, 2:58PM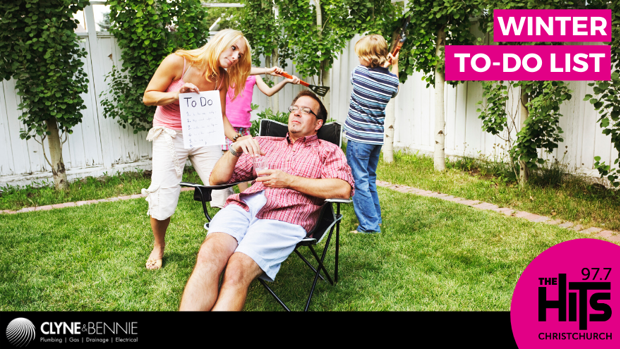 Sort that 'winter to-do list' before the cold weather is here to stay!
Remember back to last winter... not enough hot water. Cold bathroom with no heating. Water pooling on the back lawn. Cold, damp living spaces with inadequate heating. Condensation building up from cooking. Poor lighting in the house and no security lights to welcome you home.
Why not install LED lighting and save money? Convert to gas water heating and never run out again. Fix those drainage issues. Install a heat pump or fire to make your home cosy. Treat yourself with a heated towel rail, install a clothes dryer or a dishwasher.
Get that to-do list sorted and enjoy a warmer, healthier home this winter.
For all things related to plumbing, gas, drainage or electrical Clyne & Bennie have got you covered.
No job is too big, too small or too ugly!
Register your details below and tell us what plumbing, gas, drainage or electrical job needs crossing off your to-do list to go in the draw to win repairs to the value of $500, thanks to Clyne & Bennie!
Find out more about the services that Clyne & Bennie offer here.
Competition T's & C's
- $500 (incl. GST) free labour
- Plumbing, gas, drainage or electrical materials to be supplied and installed by Clyne & Bennie.
By participating, entrants grant NZME and Clyne & Bennie exclusive permission to use their names, characters, photographs, videos, voices and likeness in connection with Promotion and for future promotion and marketing purposes and waive any claims to royalty, right ot remuneration for such use.