Publish Date

Monday, 29 April 2019, 4:26PM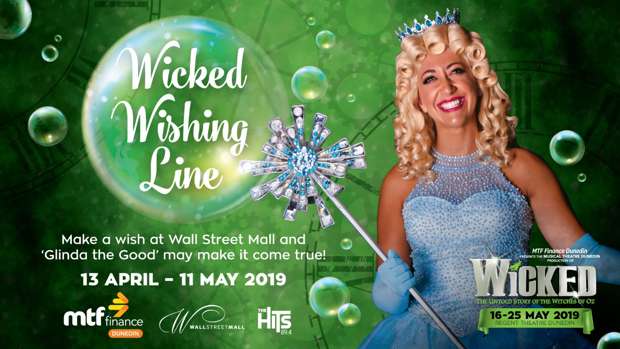 What wish would you like to come true? Come down to Wall Street Mall telling us what you would like and Glinda could make it come true! All thanks to MTF Finance! 

in celebration of WICKED the Musical coming to the Regent Theatre this May…!