Wheels at Wanaka Easter Weekend: Listen and win!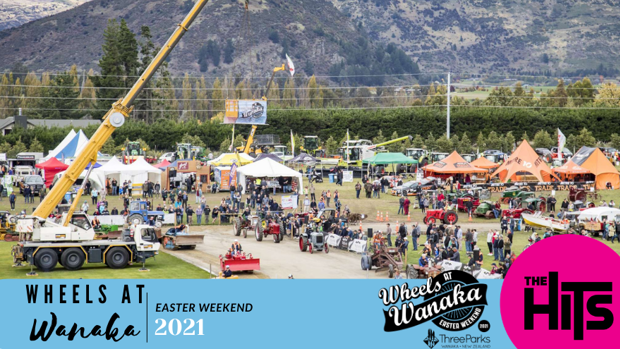 Wheels at Wanaka is a biennial event, held at Three Parks, Wanaka.
The event alternates every odd Easter weekend with Warbirds Over Wanaka International air show and combines normally separate events into one "all-wheels in motion" vintage fair - including steam & traction engines, tractors & farming heritage, cars, motor-bikes, trucks, earthmovers and heavy machinery.  
Buzzing with energy, Wheels at Wanaka is huge! With over 50 acres of entertainment, outputting tonnes of horsepower, with tractor dancing and tractor pulling, 4WD, dirt bikes and ATV demos, an earthmoving extravaganza within a full-on parade ground programme. A weekend is barely enough to see everything.  
Wheels at Wanaka's inaugural 2019 event attracted 12,000 visitors over 2 days.  
In 2021 we will be adding an extra Earthmoving only day on Good Friday 2 April and expect a total of 20,000 attendees to attend over 3 days. If it's got wheels or tracks it will be on display! Anyone can enter their unique wheels at www.wheelsatwanaka.co.nz  
Be sure to tune in to Tracy Weekdays from 9am- 3pm for more info!